November 29, 2016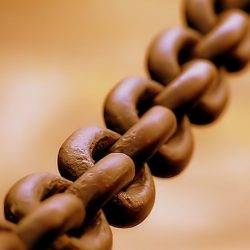 Flexible working may be gaining ground across the professions but it remains so rare in the legal industry that more than one in three (35 percent) lawyers say they would not feel comfortable even beginning the conversation about flexible working with their employer. The reason for this, suggests new research from My Family Care and recruiters Hydrogen, is down to a rigid culture which encourages working anti-social hours; as almost a third (29 percent) of the 140 of lawyers asked, saying that the majority of their colleagues think that people who work flexibly are simply "having an easy life."  Yet despite this, over two thirds (67 percent) would rather choose flexible working over a 5 percent salary increase.  The research also found a large gender divide when it comes to flexible working.  While significantly more female lawyers work part time (34 percent of women compared with 10 percent of men), female lawyers say they work considerably more than their contracted hours: 35 percent compared to just 28 percent of males.
Similarly, more women believe there is a negative perception of flexible working in the workplace than men with 35 percent of females stating that people believe flexible workers had it easy, compared to just 13 percent of men.
Ben Black, Director of My Family Care says: "As a past lawyer myself, I know exactly how hard they work and the long hours involved.  Of course, with client demands and so much at stake in a short period of time, lawyers have a huge responsibility to complete their tasks but firms are fast wising up to the benefits of being more accepting of flexible working practices and supporting their staff.
"It's very interesting to see that it's women who feel the stigma around flexible working the most.  When you look at the number of women on boards, it's clear to see why; they take maternity leave to have a baby and when they return to work they just can't create that healthy work-life balance that enables them to excel both at work and at home – therefore forcing them to make that difficult choice; family or career.  This, of course, is to the detriment of the employer who may lose someone they have invested so much time and training in when a more open-minded approach could make a whole world of difference."
Black believes that in order to attract the very best staff in the sector, law firms need to highlight their family-friendly working benefits at interview stage.  However, only a third (34 percent) of lawyers say they were made aware of flexible working options before they began their current job while just four in ten (41 percent) legal practices say they make it standard practice to discuss flexible working options with prospective employees before they join their business.
My Family Care and Hydrogen have created a full report entitled 'Flexible and family friendly working: a competitive advantage for organisations.  UK sector snapshot: Legal.'  To download please click here.