June 29, 2023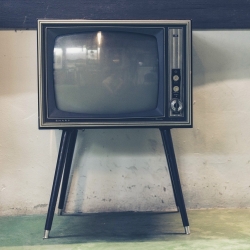 A survey from ink supplier Toner Giant claims that 82 percent of hybrid workers watch some form of television when working from home, with the average worker tuning in for nearly a third (28 percent) of their working hours. The poll of 2,000 hybrid workers across the UK, the survey suggests that men are the 'biggest offenders', being 5 percent more likely to watch TV and consuming an extra 19 minutes of television compared to women.
Northern Irish (90 percent) and Gen Z (91 percent) workers had the highest percentage of confessions, while Londoners (two hours and 23 minutes) and Gen Z (two hours and 51 minutes) watched the most amount of television, against the national average of two hours and 1 minute.
Workers in the 55-64 year age bracket watched the least amount, clocking up only 1 hour and 27 minutes on average.
The survey also claims to reveal which shows and services hybrid workers use the most:
Streaming services – 49 percent of workers regularly watch this when working from home.
BBC Breakfast – 28 percent
This Morning – 24 percent
Good Morning Britain – 22 percent
Come Dine with Me – 15 percent
Tipping Point – 14 percent
Homes Under the Hammer – 13 percent
Loose Women – 13 percent
Countdown – 11 percent
Lorraine – 10 percent