May 13, 2019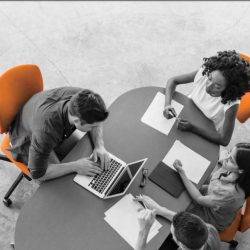 Employers and employees are at odds over how technology will impact productivity and worker satisfaction, according to a 2019 Talent Trends report Get ahead of the rising expectations of talent (registration) published by Randstad Sourceright. Based on a survey of global human capital leaders, board level executives and working professionals, the report claims that 81 percent of employers are excited about the opportunities artificial intelligence (AI) will present, while working professionals are more sceptical about the tech. Nearly half (44 percent) are concerned about losing their jobs.
According to the report, workers are aware that the adoption of new tech means they will have to acquire new skills to stay competitive. The survey suggests almost two-thirds of workers (65 percent) say they are planning to seek training outside of work to advance or maintain their careers this year.
"The global skills gap will make it harder and more costly to hire talent with the skills a company needs, rendering internal reskilling not only a necessity, but also a smart investment," Rebecca Henderson, CEO of Randstad Sourceright said. "The best talent is going to acquire those needed skills, even if they have to do so at their own expense, and smart companies will be the ones that proactively provide training to their workers."
Data from the report also suggests that employers and workers are strongly divided about the quality of the job-seeking process. More than three-quarters (77 percent) of talent leaders rate their company's talent experience as either excellent or very good, while 84 percent of working professionals said they had a bad candidate experience.