July 21, 2020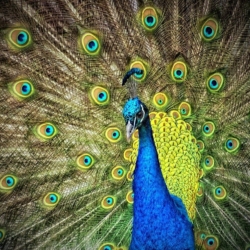 Around one in seven UK adults (14 percent) now working from home admit that they have bought items specifically to look good in the background of their video calls with colleagues and clients. This rises to one in five (21 percent) among younger millennial and Gen-Z employees aged 16-34 – and 15 percent of women vs. 13 percent of men.
In addition, 12 percent of at-home workers have bought clothing specifically to wear on video calls – but here men are more likely to do so (13 percent, vs. 11 percent of women). Again, the numbers are much more pronounced among younger employees – 18 percent of Gen-Z and 19 percent of millennials.
The tracker study of more than 2,000 UK adults, commissioned by e-commerce firm Melody, further revealed that nearly a quarter (23 percent) of those now working from home say they do more shopping because of their new employment situation, and a similar number (24 percent) say they do less.
It shows that working from home is clearly affecting our retail habits in both directions – with easier access to e-commerce on one hand, and less access to city centre shopping on the other.
Perhaps unsurprisingly, home office equipment such as printers, desks and webcams have been among the biggest winners of the surge in home-working. The study highlighted that around one in five employees (19 percent) have purchased home office supplies or equipment since the beginning of the lockdown. This rises to 28 percent among millennials (those aged 25-34).
Chris Cooper, planning director at Melody, comments: "Video calls have played a more regular role in our working lives, and that's focusing attention on people's home workspaces to an unprecedented level. We've all had calls featuring impromptu guest appearances by pets, toddlers and some ill-advised artwork.
"A lot of people believe that updating or upgrading homewares in the background of their Zoom calls helps create the right impression, especially when dealing with important clients or a new employer. The same might be true for what they wear on those calls as well."
Image by Peter Dargatz