July 3, 2023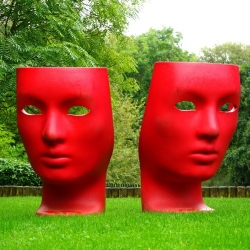 A new  poll from Slack claims that a focus on performative work, rather than impact, is holding back UK businesses; leading to them falling behind the likes of Germany, France, India and Singapore when it comes to adopting, and gaining, the efficiency benefits of technological advances in AI and automation. Based on findings from 2,000 desk workers in the UK, only 21 percent say their company is using AI tools to improve productivity, compared to 75 percent in India, 35 percent in Singapore, 29 percent in Germany and 23 percent in France. Meanwhile, 37 percent of UK workers say their productivity is measured on visibility (i.e. hours spent in the office or online). As a result, almost one third (30 percent) of the average day is lost to performative work that doesn't contribute to company goals, but is simply done to appear productive.
According to the survey, 38 percent of UK desk workers state their top barrier to productivity is staying motivated – which Slack speculates is fuelled by a lack of focus on engaging, high-value work. With international comparisons showing the UK employees produce around one sixth less than the US, France, and Germany per hour, the productivity puzzle must be solved.
Unsurprisingly, Slack claims that by using AI and automation, organisations can streamline and accelerate time-consuming and mundane tasks, boosting focus on impactful work:
Around half (47 percent) say that using AI will help them to boost productivity
And by using automation:

59 percent say they can achieve more with less time and resources
42 percent say they can focus on things/tasks that have more impact
32 percent say it improves their work life balance
25 percent say it improves their engagement at work
Despite recognising these claimed benefits, 52 percent of organisations are less tech savvy when it comes to implementing new tech/AI. A minority (26 percent) are early adopters, but most need to do more to bring the benefits of streamlined and optimised processes to their workplaces through a central productivity platform.
The report claims that, despite the drain of performative work and the potential of AI, executives may be preoccupied with the flexibility question. Their biggest concerns regarding providing flexible hours are a decline in productivity – highlighted by 40 percent of leaders – followed by coordination being more challenging (36 percent). Yet while leaders are concerned about flexibility's productivity cost, around the same amount of employees (39 percent) argue they are in fact more productive when able to choose the hours they work.