June 3, 2015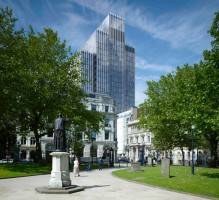 Plans for what is billed as the tallest office building outside of London have been submitted to Birmingham City Council for approval. The proposed 26 storey tower at 103 Colmore Row is planned to stand 346ft (105m) and house some 2,000 office workers. Birmingham is bound to find the scheme attractive as it vies with Manchester for the crown of England's second city. Up to now, tall buildings have not enjoyed the same appeal in regional cities as much as they have in London. The new building is planned to replace the former NatWest tower which has lain empty on the development site since 2003 and is set to be demolished once plans are finalised for its replacement. If given a green light, the new scheme will incorporate a rooftop restaurant, green roof, terraces, street level shops and cafes and a winter garden.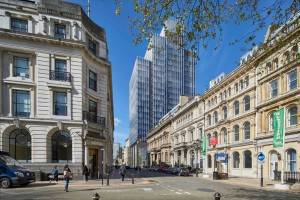 James Howarth, managing director of Sterling Property Ventures, said: "Since acquiring the building late last year we have worked energetically to produce plans for a distinctive new landmark building for Birmingham. The building's floorplates will be flooded with natural light and the views will be unsurpassed. But 103 will not just be another elitist commercial building: we are keen that it becomes a destination for the people of Birmingham. The winter garden and skyline restaurant means it will be accessible to all."
The proposed development will comprise 200,000 sq ft of grade A office space over 19 floors, with floorplates up to 12,250 sq t as well as 16,000 sq ft of leisure and retail space.