June 3, 2015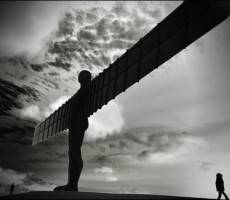 TechNorth, the Manchester based technology hothouse devised as a regional counterbalance to London, is held in higher regard than the capital's flagship TechCity development, according to research from recruitment firm Robert Half. The study of IT decision makers across the UK claims that the vast majority would prioritise working with Northern firms over their London counterparts, with 87 percent either 'highly likely' or 'somewhat likely' to place work with IT businesses in the TechNorth hub rather than those in TechCity London given the choice. The figure is 100 percent for IT leaders based in the North and to 95 percent for those in Scotland. More surprisingly, 80 percent of those based London and the South East said they would prioritise TechNorth, as did 75 percent in the South West and Wales.
Established last year by deputy Prime Minister Nick Clegg in response to the Tech Nation report – which identified how the so-called 'cluster phenomenon' fuels the growth of the digital economy – TechNorth aims to attract talent, entrepreneurs and investment to northern cities including Newcastle, Sunderland, Hull, Leeds, Liverpool, Manchester and Sheffield.
The UK government has allocated £2 million towards the development of TechNorth which is based in the redeveloped Northern Quarter of Manchester. But fears remain that TechNorth, like other digital hubs, could be held back by a lack of skilled professionals. Nearly a third (31 percent) of those interviewed for the study said lack of available talent is the key inhibiting factor to the development of TechNorth. Similarly 95 percent of respondents in the TechNorth region say they are concerned about losing their most talented employees.
Other challenges include access to venture capital (cited by 27 percent of IT leaders), poor infrastructure/transport links (21 percent), the fact that TechNorth will be a cluster of cities rather than a single hub location (7 percent) and international appeal (7 percent).
Neil Owen, director of Robert Half Technology, said: "The fact that IT leaders already see TechNorth as a viable source of IT services reflects the success of technology businesses in the region to date and the importance of the technology industry to the UK economy as a whole. Employers looking to build on that success need to prioritise the attraction, recruitment and retention of the industry's most skilled technology talent by offering competitive pay and benefits, remembering that along with financial remuneration, technical training, flexible working and new technology challenges are extremely important for IT professionals. It will also be vital to act quickly when offering jobs to preferred candidates and to involve decision makers from the business early to avoid a protracted recruitment process."