February 27, 2020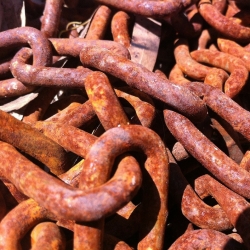 The negative impact that poor interpersonal skills can have on growing companies has been highlighted by a new survey of 500 small business owners. The research by Tempo suggests the main effects of bad people skills in the workplace are losing a client or customer, receiving complaints from co-workers and a decrease in productivity, each of which was cited by about a third of respondents.
Although 7 in 10 business owners surveyed said they believe interpersonal skills are harder to master than technical skills, only 10 percent spend more money on training on interpersonal skills than on technical skills. Tempo said this was worrying given that an Ombudsman Services report has estimated British businesses lose around £37 billion every year due to bad customer service. In addition, rather than investing money in training employees, 6 in 10 respondents said they would simply reject a candidate with poor interpersonal skills outright.
Ben Chatfield, CEO and co-founder at Tempo said: "Our results show that despite their name, soft skills aren't all that 'soft' to master. There's a skills shortage plaguing British scale-ups – and it's not the tech one which gets a lot of airtime. We've found not only do poor people skills cause tension within the workplace and impede productivity – they are hampering business growth. Fast-growing businesses must prioritise people skills – and fast."
Most desired soft skills
55 percent of respondents struggle to find candidates with the necessary soft skills
The survey respondents said the most sought-after soft skills are:
Communication (41 percent).
Creativity (40 percent).
Time management (39 percent).
Problem-solving (37 percent).
Multitasking (34 percent).
Three quarters of respondents said they believe that hiring people with good soft skills will be more important in the future than it is now. This ties in with a McKinsey study which predicted that, as automation transforms the skills companies need, demand for creativity will rise sharply by 2030. Similarly, a report from education charity Edge has claimed the rise of AI means that hard skills alone are no longer enough to be successful.
Other key findings
Other key findings from Tempo's survey, which was carried out as part of its new 'Masters of More' campaign, are:
55 percent of respondents struggle to find candidates with the necessary soft skills, which 51 percent said is hindering business growth.
53 percent said their current team lacks soft skills.
61 percent said they would prefer all-rounders or a "Jack of all trades" to specialists.
Image by Uriel Shuraki