November 22, 2018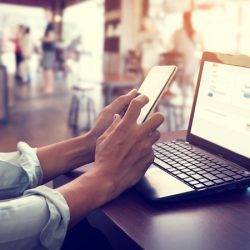 The majority (89 percent) of employers say in-building mobile coverage is important to their business, but only 17 percent of businesses have full bar indoor mobile coverage, claims a new report. 'Building Connections', commissioned by Vilicom argues that as 78 percent of adults own a smartphone and check it every 12 minutes on average, and with the number of UK landlines falling 35 percent from 10m in 2010 to 6.4m in 2017, a lack of mobile coverage seriously threatens productivity, revenue, damage to reputation and customer satisfaction for organisations of all kinds.
And as businesses increasingly lean upon mobile enterprise apps and services for everyday operations, more than 1.5m believe poor mobile coverage lessens their ability to do business. Nearly a quarter (23 percent) said that customers/clients had complained about the quality of mobile coverage on their premises, and more than one in four businesses have had complaints from staff. Yet despite nearly a third (32 percent) of businesses actively paying to improve their mobile coverage – only 17 percent consider themselves to have full bar coverage.
"Poor indoor mobile coverage is a commonly misunderstood problem. Many businesses assume that poor mobile coverage is someone else's problem or that changing networks or installing WiFi are acceptable solutions, without realising that they can take direct control of the issues for themselves," commented Seán Keating, CEO at Vilicom.
"Telecoms companies are investing huge amounts to improve coverage for consumers, and data is as cheap as it's ever been."
"For businesses to truly take advantage of this, we need to help them understand where and why mobile coverage can work. Building owners and businesses need empowerment; you can't expect your electricity supplier to come and change your light bulbs for you, but you know instinctively how to deal with a broken lightbulb. It is time businesses were given a helping hand in understanding how to check for indoor mobile coverage before buying or renting a new space, and where to turn for a solution that will give them full bar coverage throughout their premises."
The 'Building Connections: Indoor Mobile Coverage Study' is available to download here.