September 10, 2014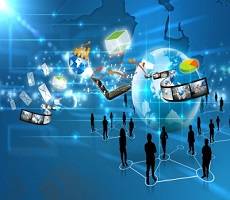 At last year's Worktech London, Charles Handy discussed the ascent of the portfolio worker. In a new survey by KPMG, 63 per cent of business leaders agree that portfolio workers will gain mainstream commercial acceptance within the next ten years. But some confusion remains as to just what constitutes a 'portfolio worker' as distinct from employees on flexible work schedules or freelancers. Just over a third (35%) of Generation Y respondents understood the term "portfolio workers" but they felt that they were simply freelancers by another name (78%), as did three quarters of the senior executives (76%) and the older respondents (74%). According to the survey portfolio workers differ from freelancers by having contracts in place with a number of different companies simultaneously, with a guaranteed number of hours of work from all during any given period of time. This approach, as Hardy has predicted, looks set to become the new way of work.
In KPMG's survey of Executive Boards, HR directors and recent graduates, 57 per cent of HR directors and 65 per cent of C-suite executives said a well articulated and effective portfolio worker strategy could be a source of competitive advantage within the talent market; but just 40 per cent of graduates agreed.
David Knight, associate partner in the P3 team at KPMG said: "There is certainly a need for organisations to be able to switch on and off their workforce in line with demand without incurring financial liability, though flex within the workforce currently isn't easy or effective.
"Combine that with a push from younger generations to work in a different way from their predecessors, and it highlights the need for better use of the workforce. Our research shows that this form of employment can become the norm in ten years time."
He added: "For this system to work, employees need to be able to build up an acceptable personal portfolio of jobs meaning that a broad employer footprint is needed. Scale will be vital to moving a good idea into accepted convention."