July 31, 2017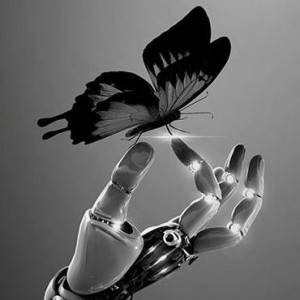 The debate surrounding the threat from artificial intelligence (AI) and automation leading to the loss of jobs has been highly publicised. Most recently, tech titans Elon Musk and Mark Zuckerberg have locked horns over the issue, and PricewaterhouseCoopers (PwC) has estimated that by the early 2030's 30 percent of British jobs will be lost to automation. Job meta-search engine Joblift has analysed the field of automation and AI in the UK, comparing potential job creation with jobs lost by the early 2030's. Its meta-analysis based on jobs listings and the research from PwC suggest that newly created positions in the field of AI and automation would only replace around 19 percent of the jobs lost to robotics.
Joblift's study claims that 136,939 jobs dealing directly with AI and automation have been posted in the last 12 months. Jobs in this field have increased by a median of 0.06 percent each month. Assuming this remains consistent, calculations suggest that over the next 15 years the field of AI, automation and robotics will create 2,535,009 new jobs in total. According to an analysis by PwC, 30 percent of existing roles in the UK are at risk of being replaced by robotics in the next 15 years. Assuming the current rate of growth for the whole UK labour market remains at a median increase of 1.49 percent, by 2031, 13,375,363 jobs will at risk from automation. Therefore, the newly created roles would be able to fill only 19 percent of the jobs lost to automation and robotics.
Information and Communication Technology (ICT) is the most active job category when it comes to vacancies in AI, automation, and robotics with 47 percent of all positions posted in the last 12 months (64,495 vacancies). While ICT roles dominate the field of automation, the Engineering category ranks in second place with 17,843 roles in the last year, followed by Installation, Repair and Maintenance with 5,965 positions. The most in-demand positions are System Developers and Analysts (30,087 roles) which account for 22 percent of all vacancies advertised since July 2016. 15,338 positions have been posted for Programmers, making this role the second most-wanted job, followed by Consultants and Specialists with 6,799 postings. According to PwC's analysis, the categories which will be most at risk to replacement by automation are Transportation and Storage, Manufacturing, and, Wholesale and Retail, therefore the new roles created by automation will do little to target the areas experiencing replacement.