December 15, 2020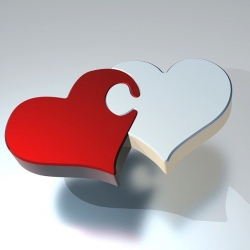 With the continuous impact of the pandemic on people's mental health due to isolation, work uncertainty, and anxiety over health, the topic has been dominating the news, begging the question of how we can achieve accessible and cost-effective treatment for all and prevent the expected acceleration of mental health issues in the coming months. As we juggle a different type of work-life balance brought about by working from home and the added worry of how the pandemic is affecting us, there is no doubt that our daily lives have been disrupted. The statistics are alarming; 60 percent of adults reported their mental health had gotten worse during the COVID-19 lockdown, and 51 percent said their mental health has got worse during this period.
Looking beyond COVID-19, how do we take the necessary steps to protect our mental health and tackle issues such as anxiety around reintegration into the workplace? Issues of presenteeism (showing up for work but not being productive) will have a profound impact on how employers get the best out of their staff when we come out from the other side of this.
The Deloitte research on mental health and employers earlier this year highlighted the areas in which people still felt unsupported in the workplace. Following the pandemic, have these statistics improved or has it become even harder to spot those struggling with their mental health? With so many people working from home, the human interaction that the workplace brings, where someone might pick up the behavioural markers of a colleague who is struggling, has been lost in many cases.
In fact, according to a study by the charity Mind, 42 percent of people considered resigning when asked how workplace stress had affected them and 30 percent felt they were unable to talk to openly to their line manager when feeling stressed. These are disturbing statistics that highlight how much further we still have to go to make people feel confident that their concerns will be taken seriously without repercussions to their career prospects.
Finding meaning
One silver lining brought on by the pandemic and a turbulent 2020 so far, is that we are starting to have the conversation around mental health in a more meaningful way. It is no longer confined to a "it doesn't happen to me" category because one way or another more of us are being affected. And it's not just stress, it might be grief because of the unexpected loss of a loved one or finding balance with the 'always on' culture working from home has inevitably created. These discussions around mental health need to look at long associated stigmas, particularly in the workplace. There is still a lot of work to be done but we are now forced to look long and hard at how we approach the subject.
We are starting to have the conversation around mental health in a more meaningful way
The WHO has called stress the 'health pandemic of the 21st century', begging the question of why mental health treatment is such an issue, considering all the solutions available today? I believe the answer lies in the fact that it is a personal experience for everyone and too often 'one size fits all' remedies or solutions can leave people feeling disheartened at their lack of efficacy. Stress and anxiety in particular are uniquely personal and if you focus on the why, it can often distract or disengage people from tackling the problem. We also know that where trauma is involved, talking about or reliving the trauma can have a negative impact on recovery and can in fact, be re-traumatising each time.
If we are to make the inroads necessary to tackle these issues, we must remember that mental health treatment is a human right and provide targeted support, accessible to everyone. Taking the time to identify individual needs and provide tailored solutions to deliver the best possible outcomes is crucial. Low productivity, increasing healthcare costs and employee burnout have serious implications for innovation, profitability staff turnover and morale for organisations across industries. To tackle these challenges, we all have to prove that we support good mental health in action, championing good mental health across our organisations by treating it as a human right and not a privilege.
It is incumbent on us all to play our part in not just talking about mental health issues, but taking the steps required to deal with it in a realistic, sustainable and targeted way. Every employer should consider offering mental health and wellbeing initiatives accessible to any employee in need, and drive change through awareness, tackling stigmas and routinely monitoring employee mental health and wellbeing, even remotely. Each of us has this responsibility, now more than ever – only by doing our part, can we shape a future where a happier, more productive and engaged society will be possible.
Image by PIRO4D