December 16, 2020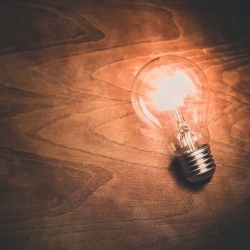 The pandemic has shaken up business priorities and many predict that it will continue to have lasting influence on the future direction of organisations. It is predicted that innovation and more compassionate leadership will take centre stage, according to a new study by 'Future Trends in Leadership & Management – shifting priorities', from The Institute of Leadership & Management.
Covid-19, as well as the rapid development of digital technologies, Brexit and environmental issues are all catalysts for an anticipated change in priorities in the next five to 10 years. The research claims that over the next five to 10 years, a third of leaders and managers predict innovation will become the most important priority for their organisation, even more important than saving money.
Leaders at private and third sector organisations say they are most likely to focus on innovation in the future, with 43 percent of third sector organisations and 38 percent of private sector organisations, predicting innovation will be at the forefront of their agenda over the next decade.
Similarly, more leaders in small and medium sized organisations expect it to be the primary focus of their organisations.
While innovation and saving money ranked highly among future priorities, the results also claim that many leaders envisage a shift towards putting people before profit in the coming decade and stepping away from a focus on compliance with rules and procedures.
Kate Cooper, Head of Research, Policy and Standards at The Institute of Leadership & Management, said: "The new normal suggests a freedom to do things differently. During 2020 we've seen many businesses adapting brilliantly in response to the extraordinary challenges of this year; look at those organisations who are still in business having rapidly shifted to remote working despite previously resisting it. That experience of doing things differently and, anecdotally, successfully, seems to have instilled a confidence in many organisations about their resilience and capacity to be agile. So the predicted move away from compliance, and innovation becoming the number one priority for many, isn't surprising."
Leaders predicted to put people over profit – compassionate leadership on the rise
The shift towards more compassionate leadership is also emerging. Perhaps less surprisingly, this is already apparent in the third sector, where 34 percent of leaders say they already put people as their number one priority. However, right now, this more compassionate approach is less common in private and public sector organisations, where only 16 percent and 11 percent of leaders say they put their people before their profits.
In the next decade, the research suggests that 28 percent of third sector organisations and 20 percent of private sector businesses expect the biggest focus within their organisation to be valuing their staff. This is also similar in SMEs, with 27 percent of small and 20 percent of medium-sized enterprises predicting this will occur – the second highest future priority for these organisations.
"The new normal suggests a freedom to do things differently."
Kate added: "We've heard many calls for a more compassionate style of management, a greater acceptance of bringing one's whole self to work – and it seems our working relationships are finally beginning to change. Those well documented shifts in how we relate to people when we're able to see their full selves in their homes – being interrupted by dogs, children and deliveries – have reminded us about the importance of looking after each other, supporting our colleagues' mental health and being more understanding of others' situations. This has never been more important than it has this year and is set to become a greater priority."
Bigger businesses predicted to tighten their purse strings
Understandably, the results highlight that 30 percent of leaders and managers at larger organisations predict the next 10 years will be mainly focused on saving money, which will be most prevalent in the public sector where 35 percent believe this will be the case and could lead to more outsourcing of roles. Overall, the research highlighted that saving money was expected to be the second highest priority over the next decade, with 23 percent believing it will be their organisation's core aim.
Environmental responsibility is predicted to rise
While environmental responsibility is espoused as a priority worldwide, it is not currently a major focus for many organisations, with only two percent of leaders stating it is their organisation's biggest priority. However, eight percent predict the environment will become their main objective over the next decade – a fourfold increase.
Prioritising compliance predicted to drop almost two-thirds
The research claims that ensuring compliance with rules and procedures is predicted to become less of a focus during the next five to 10 years, dropping significantly as a main priority from 26 percent to 10 percent. Just four percent of third sector organisations and 10 percent of large organisations are predicted to make this their core focus over the next decade.
Image by Free-Photos