December 16, 2020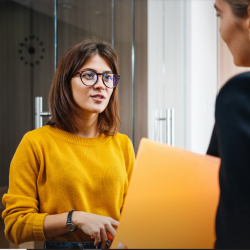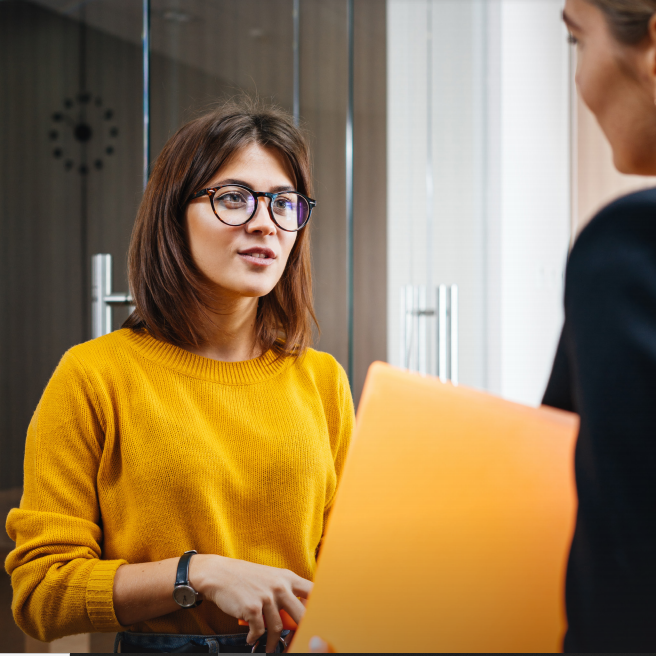 As the world prepares to close the book on the unprecedented events of 2020 and looks ahead to 2021 with renewed hope and optimism, global research from The Workforce Institute at UKG explores the importance of elevating trust to a foundational imperative to create high-performing workplace cultures that better serve customers and their communities.
"Trust in the Modern Workplace" is based on a global survey of nearly 4,000 employees and business leaders in 11 countries. Commissioned by The Workforce Institute at UKG and conducted by Workplace Intelligence, the report examines the current state of trust—especially between employees and leaders—and the opportunities organisations can create by making trust a foundational element of their employee experience.
Trust should be given, not earned
According to the research, most UK employees and business leaders—67 percent—think that trust at work must be earned. Among C-level leaders, nearly three-quarters (79 percent) believe that it is up to the employee to earn trust. Only one-third (33 percent) of employees and business leaders feel trust should be presumed.
"Trust must constantly be nurtured, and when the organisation's default position is to presume trust and good intentions, they can reimagine outdated processes and policies to focus on driving performance through a truly modern employee experience," said Dr. Chris Mullen, Ph.D., SPHR, SHRM-SCP, executive director, The Workforce Institute at UKG. "Trust makes it safe to pursue new innovations and challenge the status quo. It's a critical element to deliver meaningful and connected experiences."
The belief that trust must be earned is most prevalent in India (90 percent), the US (68 percent), the UK (67 percent), Australia and New Zealand (64 percent), Canada (64 percent), and France (64 percent). Comparatively, employees and business leaders in Mexico (63 percent) are more likely to presume trust starting day one than any other country in the world.
Times of crisis are opportunities to build trust
More than half of UK employees and business leaders (52 percent) say trust is higher at their organisation today than it was before the pandemic. Workplace trust improved most in India (67 percent), Mexico (56 percent), the US (53 percent), the UK (52 percent), and Australia and New Zealand (50 percent).
"Work-from-anywhere, at any time, is here to stay."
COVID-19 did force organisations to rethink entire operating models practically overnight, including the proliferation of remote work. While 57 percent think it is easier to trust colleagues in a physical workplace versus those working virtually, over half (59 percent) say the pandemic has positively reshaped perceptions about flexible and remote work arrangements.
"Work-from-anywhere, at any time, is here to stay, but that does not mean the traditional physical workplace is dead—especially with tens of millions of frontline workers who must be present to do their jobs," said Dan Schawbel, managing partner, Workplace Intelligence.
"Organisations will need to carefully consider how to foster relationships between location-based and remote employees to create a deliberate hybrid model that helps everyone reach their full performance potential—and trust is foundational to making it work."
Trust drives employee engagement, business performance
When employees feel like trust is lacking from their workplace relationships—whether with coworkers, their manager, or in the processes that define their daily work—it has many negative consequences.
Nearly two-thirds (60 percent) of UK employees say trust has a direct impact on their sense of belonging at work.
• Employees who do not feel trusted are less productive: 61 percent say that the perception of low trust hurts their daily effort.
• Nearly half (47 percent) of employees say a lack of trust affects their career choices, including nearly a quarter (21 percent) who left a company because they did not feel trusted.
• Half of all employees surveyed in the UK (51 percent) feel a lack of trust impacts their mental health.
• Poor trust even hurts talent pools: One in 5 employees (22 percent) in the UK actively did not refer a friend, family member, or former colleague to an open role because they did not trust heir company.
Trust is a two-way street
While the research suggests it's hard for organisations to presume trust in their employees globally, many employees are similarly hesitant to trust their employer. In fact, 39 percent of UK employees do not trust their organisation to put employee interests ahead of profits.
Where can UK organisations optimise processes or provide more transparency to improve trust?
• Equity: 30 percent do not trust equal standards for pay and promotions.
• Diversity: 29 percent do not trust that their employer will create a diverse and inclusive workplace.
• Scheduling: 28 percent do not trust they will be scheduled fairly.
• Safety: 26 percent do not trust their employer will create a safe workplace.
• Payroll: 24 percent do not trust they will be paid accurately each pay period.
Signs workplace trust is growing
Almost a quarter of UK employees (24 percent) say they're trusted to swap shifts with another employee without manager approval and almost a third (30 percent) are trusted to select their time off without manager approval.
"Trust can take years to develop, yet it will quickly wither if it's not a genuine priority," said Dr. Mullen. "The organisations that pay specific attention to trust—by presuming trust, by modeling trust, and by engraining trust in their processes and policies—will have a vital advantage in the global competition to recruit and retain top talent."