May 25, 2021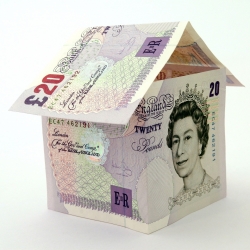 A large majority of the public are concerned about rising unemployment (82 percent), day to day living costs (80 percent), and low economic growth (77 percent), according to a PwC survey of 2,000 people across the UK. Pandemics and other health crises (84 percent), cyber crime (82 percent), and climate change (81 percent) were other key concerns according to the research, which looks at the UK public's attitude to risk.

The survey also asked the public about a range of factors that would impact their daily life over the next two to three years. Pandemics and other health crises were understandably seen as most likely to have a 'high' or 'very high' impact at 41 percent, followed by day-to-day living costs (39 percent), potential recession (36 percent), increasing taxes (35 percent) and low economic growth (31 percent).
In contrast to the relative pessimism of the public, PwC's CEO Survey claims that 77 percent of UK business leaders expect the economy to improve this year, while 89 percent were confident about their organisation's profitability over the next 12 months.
Mohammad Khan, Partner and Head of General Insurance, PwC UK said: "The public's concerns over day to day living costs and unemployment may come as a surprise to UK business leaders who appear confident about the future of the economy. Our research shows that the pandemic has potentially made the public more risk-averse. And, as the public make up the staff, as well as customers of UK plc, it is important for UK CEOs to take the opportunity to better understand their attitudes around the economic recovery."
One difference between the results of the consumer and CEO surveys was that while 42 percent of the public are very concerned about climate change, only 31 percent of UK CEOs are extremely concerned about climate change and environmental damage.
Public plan to change their behaviour post-pandemic
As part of the survey, respondents were asked which activities they plan to do more or less often post-pandemic. And, public concerns about the economy and job security are borne out in the results. Visiting leisure facilities and going out in the evenings for social events are two activities that 30 percent and 35 percent of the public, respectively, plan to do less of. People also expect to save more money (32 percent).
In terms of long-term shopping habits, more than a third (38 percent) said they would shop more online, while a similar number (36 percent) said they would shop less often on their local high street.
"Businesses and organisations have a unique opportunity post-pandemic and post-Brexit to prove their worth in helping the UK rebuild"
However, the biggest change in behaviour might be in the way people travel. Some 41 percent of respondents said they would use public transport less often, while fewer foreign holidays may be likely as 36 percent expect to travel abroad less often compared to pre-pandemic levels.
Mohammad Khan said: "A potential reduction in consumer spending in certain sectors post-pandemic compared to pre-pandemic means that businesses need to be hyper aware of changing consumer habits as they consider where to focus their businesses. Retail and leisure companies, especially, must be able to deliver the right products and services in a way that meets consumer demand otherwise they will find themselves competing for a share of an ever decreasing pie. The travel industry, like many sectors, including public transport providers, will have to find a way to adapt and transform while reducing costs."
Public sees government as responsible for mitigating risks
When asked who can help mitigate the risks facing society, the UK public believes that the government is best placed to deal with them. While 59 percent of respondents said the government can 'definitely' or 'probably' help mitigate these risks, this falls to 37 percent for individuals and just 24 percent for businesses.
Mohammad Khan said: "Our results show that the onus is on UK businesses and organisations to further demonstrate to the public that they have an important role to play in managing current and future risk, and helping the nation recover. It is clear that major risk events such as the pandemic require a collective response. As such, UK businesses and organisations have a unique opportunity post-pandemic and post-Brexit to prove their worth in helping the UK rebuild, stay competitive and if successful, thrive on the global stage."
Image by Shutterbug75