May 25, 2021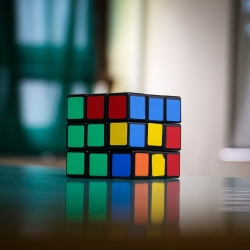 Humanyze, has announced the results of its Future of Work Survey that collected close to 1500 responses from knowledge workers around their experience working from home and outlook on the return to the office.
The survey results were then compared against over one million workplace interactions analysed during the past year through the Humanyze Organisational Platform. The purpose was to better understand the impact of the pandemic on employees and sentiment around returning to the physical office.
Findings suggest that there are a number of challenges companies will have to address in the shift to a new workplace model and that employees are not confident that their companies will meet that challenge. Companies planning steps to reduce attrition or facilitate information flow will have to work to bridge this gap. To do so, they need to continue to measure objective changes in collaboration patterns and merge that with subjective data from employees to course correct and chart the best way forward.
"Our survey of knowledge workers found that overall people are feeling optimistic about the return to the office," said Taemie Kim, Co-founder and Chief Scientist, Humanyze. "However, their individual experience and preferences vary greatly depending on their company, team and work style. By comparing these personal perceptions and preferences to Humanyze's hard data on how groups of employees actually interacted during the pandemic, we can paint a complete picture on how company leaders should determine next steps on their post-pandemic strategy."
People connections throughout the pandemic
The survey claims that 70 percent of respondents would like to prioritise going into the office when their teammates are there. However, 46 percent of respondents are not confident that their company will have a well thought-out strategy surrounding the return to the office.
Despite this, 87 percent of respondents felt that throughout the pandemic, they were more informed about company policies and direction. This is reflected in the data Humanyze analysed, which experienced an increase in company alignment due to a ten percent increase in communication flow.
"While employers have been successful at communicating their current policies to employees throughout the pandemic, we are finding a lack of clear communication about how they will determine next steps for going back to the office," said Ben Waber, President and Co-founder, Humanyze. "These findings indicate that workplace leaders need to make their next decisions in a strategic way and communicate those decisions and policies clearly to employees."
Changes in collaboration
According to the survey, 79 percent of respondents felt that their relationships with close teammates stayed the same or even improved throughout the pandemic. Humanyze data indicated a 12 percent increase in connections between employees and their core collaborators during the pandemic.
"Overall people are feeling optimistic about the return to the office"
However, there was a four percent decrease in weak connections (weak connections happen between people within the company that are not part of an employee's daily or weekly interactions). This indicates that throughout the pandemic, respondents focused on communicating with the immediate people they needed to collaborate with to get their job done. Furthermore, the incongruence between what people felt, the subjective data, and what the objective data indicated were not aligned. This suggests the need for companies to use both types of data to make decisions on the future of work.
"The trend in communication with close connections could be satisfactory in the short term, as it focuses on highly productive and necessary interactions. However, it could result in longer term consequences driving attrition and lack of strategic alignment across the organisation," stated Waber.
Humanyze similarly saw a 27 percent increase in collaboration across different hierarchical levels during this timeframe, indicating that the move to all digital collaboration reduced traditional hierarchical company barriers.
Despite this positive development, survey respondents noted that not being able to collaborate with their colleagues in-person was the biggest challenge they experienced during the pandemic (73 percent). Data captured around this by Humanyze highlights fluctuation throughout 2020 and into 2021, at the height of the pandemic, there was a dip in exploration. However, as employees had time to adjust to the new way of working they saw that employees began to expand their networks again.
"Both of these findings indicate collaboration challenges and adjustments throughout the pandemic," said Kim. "Where we saw the biggest drop off in collaboration was among weak ties, the people you interact with at the lunch room or during bigger company meetings. These people may not be an immediate member of your team, but help inspire ideas, innovation and connection."
Careful decision making as the key to avoiding attrition
Survey results indicated a few areas where companies should pay close attention to employee data and preferences to avoid risk of attrition. 58 percent of respondents felt that work-life balance was their biggest challenge during the pandemic. Humanyze data noted that there was a roughly 57 percent drop in weekend work minutes; however, there was also a 57 percent increase in the number of employees working more than ten hours a day.
Among decisions which could lead to attrition are those surrounding whether to require employees to come back into the office. The survey highlighted a wide range of opinions among survey respondents on the topic, including:
• 41 percent of respondents said they are ready to go back to the office
• 23 percent of respondents would like the option to work from home a couple of days a week
• Most notably, 44 percent of respondents prefer not to return to the physical office at all
• 31 percent of respondents said they would leave their company and look for other employment if they are forced to return to the physical office
"Employees prefer the flexibility of choosing how to meet and work with their teams," said Waber. "While many are ready to go back into the office, companies are also at risk of losing a third of their valuable employees if they force an overarching full-time in office work policy. The best way forward through this is to make back to the office decisions carefully and based on team data on how they collaborate and work best."
Ensuring employee safety and balance
"If and when employees return to the office, they are looking for their employers to take steps to ensure they are safe and productive," said Waber. 79 percent of employees expect to have their own desk and enough space to social distance. Another 65 percent would like to use the office for undisturbed focus time.
It will be important that real estate and floor plan layout decisions be made using data about how people work. Additionally, decision makers should continue to monitor trends over time as employee preferences and collaboration trends change.
Image by Pexels