May 25, 2021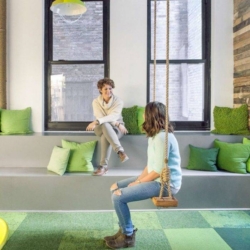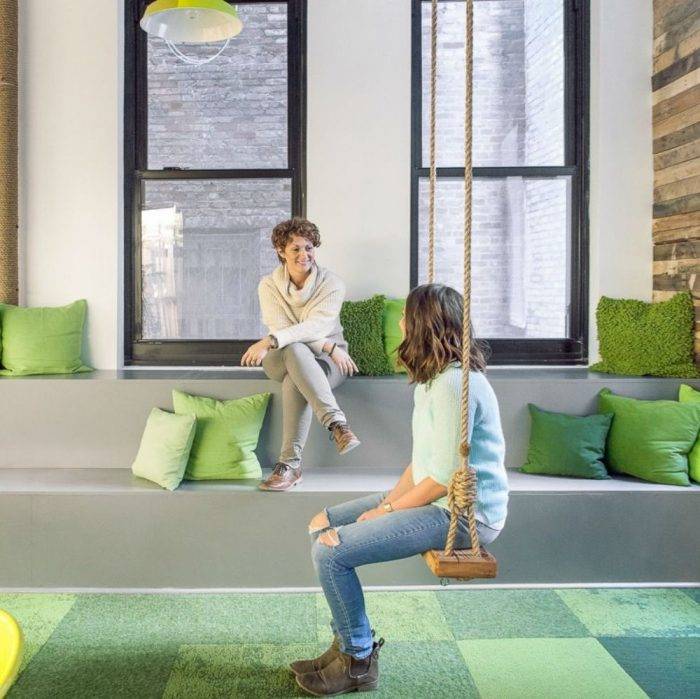 When the global pandemic struck last year, many companies were forced to close offices and enable employees to work remotely – bringing forward their digital transformation roadmap by a good few year.  A year on, and while it seems that the Covid-19 restrictions are reducing, there is unlikely to be a complete shift back to the office. Instead, most companies are now planning to adopt a hybrid work model; with employees working a mix of in-office or remotely.
This hybrid model is only possible because of the rapid transformation that companies have already been forced to make – investing in cloud, collaboration and communication tools to empower employees to work from anywhere and be the best that they can be. Organisations are also switching their focus "How can I enable remote working?" to "How can I measure if this new approach is working for everyone?"
With a heightened awareness of employee burnout and productivity dips after too many hours online, organisations are looking for ways to analyse and improve their employees' experiences and wellbeing.
One issue cropping up with remote work is e-presenteeism. The separation between work and home life is even more blurred and according to a recent report by NordVPN UK, home workers feel that they should be online as much as possible, resulting in their working week increasing by almost 25 percent.
Home workers feel that they should be online as much as possible, resulting in their working week increasing by almost 25 percent
Meetings are being scheduled just to "check-up" on projects and colleagues when this may have been done while passing people in the office. Multiple meetings during the day leave less time for "focused work," those blocks of time that allow us to concentrate and get work done. Some employees may even join meetings just to be visible.
Addressing these tendencies and other wellbeing issues must become a priority for management and HR departments.
One solution that could help businesses foster a more positive and inclusive work culture is "Nudge" theory. A concept in behavioural science, Nudge theory suggests that small suggestions can effectively help change someone's behaviour positively and without added stress. When applied in the workplace, "nudges" can positively impact a person's wellbeing and productivity.
Combined with artificial intelligence and data, nudge theory can be applied in the workplace to improve a company's digital culture. Organisations can "nudge" employees to adopt beneficial practices or take positive actions.
Nudges are designed to be precise and personalised. In the same way that a fitness app encourages users to stand up after a period of inactivity, employees receive personalised nudges at the right moments — they are indirect suggestions or subtle reminders encouraging them to make small changes that will boost their wellbeing in the long term.
Nudge Theory features can be embedded in tools that employees will use every day, like Microsoft Outlook, Viva and Teams. Simple workplace nudge examples include automatic prompts discouraging the sending of emails out of a person's office hours, as well as alerts to take more breaks, or reminders to book time off in one's calendar for focus time, training or even lunch.
Other ways that nudge theory can unlock productivity is by aiding the adoption of new tools and protocols. For instance, if IT releases a software upgrade, employees could receive a notification with an invitation to view a quick video about the new features.
Nudge Theory Platforms are emerging, which also include full analytic features designed to measure and track employee experiences at the individual level, in order to find the moments that matter to that person. It can also be used to help companies monitor the collective wellbeing of staff. For instance, by simply asking, "How are you today?" with a selection of icons for employees to choose to respond with.
For the employee, they get a feel that the company is taking their wellbeing seriously and is taking positive action. For the employer and managers, they can receive reports on their team's level of engagement, building on annual employee surveys with frequent wellbeing snapshots and suggestions for follow-up positive reinforcement. This proactive approach can help improve employee retention as well as boost resilience.
The key to implementing a successful nudge system is clear and transparent communication that clearly outlines the benefits and addresses any potential concerns about privacy or use of personal data.
Nudges are designed to enhance employee wellbeing while supporting a company's operational efficiency — without it becoming a "nag" platform. As businesses gradually return to the office, nudge theory could be the solution to boosting your digital culture.