January 30, 2018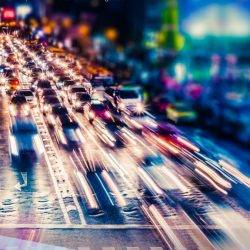 If the Government is to deliver its plans of driving digital transformation to improve the UK's public services it must make a step change in procurement within central government and the wider public sector. That is one of the main findings of Procuring the Smarter State: key steps to promote innovation and growth in the public sector, published today by techUK. The Government spent more than £12.2bn with SMEs in 2015/16 and thousands more tech SMEs have signed up to sell their services to Government in the last year through agreements like G-Cloud and Digital Outcomes and Services. But the Government needs to do more if it is to reach its aspiration of spending one pound in every three with SMEs by 2022. This new report sets out how procurement can act as a tool for Government to deliver its vision for the future of public services and use public sector procurement to help foster innovation in the supplier community.
Drawing on the findings from techUK's Civil Servants Survey 2017, and GovTech SME Survey 2017, the report identifies the key challenges and opportunities for Government as it seeks to build the Smarter State.
Launching the report at the National Government ICT Conference Rob Driver, Head of Public Sector at techUK commented: "The message of this report is simple – for the Government to deliver its transformation and growth commitments, it must make a step change in procurement in central government and the wider public sector. I look forward to working in partnership with Government to develop the next generation of public services, and to stimulate growth in the UK GovTech market."
Key recommendations include
Use Procurement as a Tool to Deliver the Vision of Government Transformation
The use of the Digital Marketplace should be expanded by increasing the spend going through frameworks, and the number of non-Whitehall parts of the public sector using the system – with a focus on local authorities and Government agencies.
Take Advantage of the Opportunities Offered by the UK GovTech Market
One minister in every department should be given responsibility for tech and should champion driving consistent implementation of the Digital Strategy, as well as aligning with the Government Transformation Strategy. A key area of focus for these ministers should be the commitments relating to procurement and SMEs, and promoting the use of Contracts Finder to advertise opportunities.
Take a Strategic and Innovative Approach to Market Engagement
Central government departments should take a broader, transparent and strategic approach to communicating with the tech sector on planned procurement activity. This should include adopting a more proactive approach to engaging with prospective suppliers, publishing pipelines and emerging opportunities well in advance of procurement decisions.
Niall Quinn, Procurement Director for Technology at the Crown Commercial Service commented:
"The UK benefits from one of the most vibrant and thriving tech ecosystems globally and the experience and innovation of the UK's tech industry is a valuable resource for the public sector."
"The last decade has seen an increased understanding within government of the importance of driving digital transformation to deliver efficient, effective public services which meet the needs of citizens. As such this is an important report that should be considered as a platform for the whole of the public sector to engage with current and prospective ICT suppliers."