November 15, 2013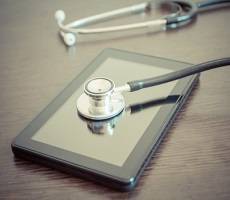 Administrative and support activities, which includes facilities management, is one of five UK industries where employees have reported the highest levels of long-term ill health. However across all the sectors a staggering eight million people, or a quarter of the UK's workforce (27%) say they suffer from a health problem that's lasted more than a year. According to the new Health at Work Index from the British Heart Foundation (BHF) one in ten workers (12%) – approximately 3.5 million people – said their ability to do their job is limited by poor health. This includes over half of diabetes sufferers (58%) and the same proportion of people suffering from depression, mental illness or panic attacks (58%).
The index has been launched to give the most up to date picture of the health problems that are blighting the nation's workforce based on the physical health, mental wellbeing and working hours of more than 185,000 UK employees.
As nearly one in six of these health problems (16%) related to the heart and circulation, the BHF calling for employers to champion the health of their workers. The risk of developing problems such as coronary heart disease can be greatly reduced by losing weight, increasing physical activity and eating a balanced diet.
Lisa Purcell, Project Manager for the BHF's Health at Work programme, said: "This research reveals the true health of the UK's workforce, and the results are shocking. But there is something that can be done.
"By shining a light on the health of workers in a range of industries, we hope to inspire employers to champion the wellbeing of their workers. This will ultimately benefit the health of their business in the long-run.
"Poor health can lead to more sick days, lower morale and less productivity. So it's not just your workforce that will benefit from a health kick, but your company's bottom line will get a boost too."
Taking into account results for physical health, mental wellbeing and working habits, the five UK industries in which employees report the highest level of ill health are:
Transport and storage, for example public transport and warehouse work.
Primary, for example agriculture and mining.
Administrative and support activities, for example security and facilities management.
Wholesale and retail trade, for example supermarkets and High St retailers.
Hotels and catering, for example restaurants, pubs and hotels
The BHF's Health at Work programme aims to help employers create health and wellbeing initiatives that improve the health and productivity of their workforce. The scheme includes free tools and resources to encourage workers to get active, eat well and reduce their stress.