May 23, 2017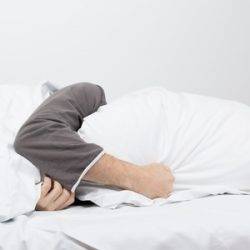 HR professionals will, on average, oversee 15 staff with mental health conditions each year, according to new analysis from consultancy, the Clear Company, which also claims that mental health in the workplace as the second biggest challenge facing employers in the next five years, with respondents stating that over a quarter (26 percent) of workplace absences were down to psychological conditions. The UK Workplace Wellbeing Survey did find that employers are already putting interventions in place to support staff, with 81 percent offering line manager training (around recognising stress within the workplace), 75 percent offering occupational health support, 72 percent offering employee assistance programmes and a further 62 percent offering separate counselling support.However, according to a recent study by Legal & General, less than 10 per cent of employees feel comfortable disclosing mental health conditions to their employer – meaning that HR may face a challenge in identifying and supporting these individuals adequately.
Commenting on the findings, Kate Headley, Director at the Clear Company, said, "HR professionals are required to assist employees with mental health conditions under the Equality Act 2010. However, low levels of disclosure continue to be a barrier to support.
"With this in mind, HR strategists should look at ways to foster a culture of openness which actively encourages staff to share their needs on an ongoing basis so that they can be fully supported."
Absence management expert Adrian Lewis from Activ Absence believes strongly that employers should look to improve support at work for anyone they identify as at risk for stress.
He explains, "Whilst employers can work on creating a more open culture where employees realise they will be supported and not judged if they disclose a mental illness, it's also important to be proactive.  Not everyone will even recognise the symptoms in themselves.
"By combining absence management data and line manager feedback with information gained from supportive return to work interviews, employers should aim to identify those potentially at risk and increase support at work for those individuals, whether they tell you they have a mental health condition or not.  A supportive work environment is good for productivity anyway."