May 17, 2021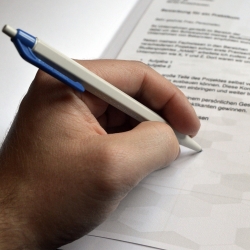 Tens of thousands of restaurant, hotel, event and leisure jobs are available as England moves to the next step on the roadmap out of lockdown on Monday 17th May, but jobseeker shortages are making these jobs hard to fill, according to new research from global job search engine Adzuna.
Job adverts have gone skywards since the stay at home order was lifted at the end of March, climbing 18 percent from 837,300 at the end of March to 987,800 during the first week of May 2021, powered by hiring surges in Hospitality & Catering, Retail & Leisure. It marks the sixth consecutive week in which job ads have topped 900k and the highest total since November 2019, seventeen months ago.
Since restrictions began easing, the five sectors seeing fastest recovery are: Hospitality & Catering (+188 percent since the end of March to 58,400 jobs); Logistics & Warehouse (+36 percent to 74,800 jobs); Retail (+33 percent to 17,800 jobs); Legal (+31 percent to 19,200 jobs); and Manufacturing (+27 percent to 25,500 jobs).
Key May 17th milestones include allowing restaurants to offer indoor dining, indoor sport & gym classes to resume, weddings with up to 30 guests to take place, hotels and B&Bs to reopen, cinemas and theatres to reopen, outdoor events to resume, and the legalisation of foreign travel. Adzuna data claims affected sectors and companies are hiring at pace in anticipation of this reopening, with tens of thousands of related jobs on offer.
There are currently over 1,500 hotel jobs currently on offer. The events sector is also hiring at pace with 5,400 jobs on offer for events managers & assistants and 500+ openings for wedding photographers and videographers.
Fewer overseas jobseekers looking for UK jobs
The hiring environment is becoming tighter with fewer overseas jobseekers applying for UK jobs, contributing to an overall supply shortage. Total jobseekers from North America and Western Europe searching for jobs in the UK fell more than 50 percent between February '20 and April '21, equalling over 250,000 fewer monthly overseas jobseekers actively looking for UK-based work.
This decline has been led by falling overseas jobseeker interest in service-led industries in particular, while searches for healthcare roles have remained steady.
Andrew Hunter, co-founder of job search engine Adzuna, comments: "We're approaching the milestone of 1 million jobs in the UK, thanks to rapid hiring over recent weeks ready for the final lifting of lockdown restrictions. In particular, retailers and restaurants & bars are hiring at pace for the reopening – though there is hot competition for staff, with many Hospitality and Retail workers having left the industry to look for more secure work after the ups and downs of the last year. There are also far fewer foreign workers seeking employment in the UK, with overseas interest in UK jobs more than halving from before the pandemic, hitting these industries hard. UK employers can no longer rely on overseas workers to plug employment gaps."
Where are all the jobs geographically
Despite an overall trend of growth, the recovery has not been evenly distributed geographically. The cities bouncing back fastest include Milton Keynes (up 15.5 percent between March and April '21 to 5,100 vacancies), Salford (up 15.5 percent to 1,500), and Slough (up 14.4 percent to 2,300 jobs).
"UK employers can no longer rely on overseas workers to plug employment gaps."
By contrast, opportunities slipped 2.5 percent month-on-month in Belfast, while The Wirral and Sunderland saw slower than average growth at 1.5 percent and 2.9 percent respectively.
Throughout the UK, competition for jobs is low with a ratio of 3 jobs per jobseeker in April '21, creating a difficult hiring environment for many employers. Particular pinch points include Maidstone (20 jobs per jobseeker), Manchester (13 jobs per jobseeker) and Cambridge (11 jobs per jobseeker).
Andrew Hunter, co-founder of job search engine Adzuna, comments: "Cities like London with a high proportion of office workers, retail and hospitality jobs have been slower to recover from the pandemic – but with these sectors rapidly opening up, we expect to see hiring gains in these areas. Meanwhile, engineering & logistics strongholds like Birmingham, and IT hotspots like Cambridge, will continue to go from strength to strength, with growth in these sectors showing no signs of slowing down any time soon. Here, the more immediate challenge is finding skilled staff to fill open roles."
Image by athree23