April 24, 2018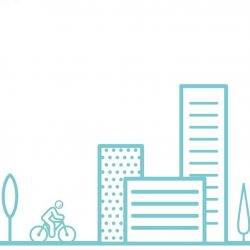 The Design Council and Social Change UK has launched its Healthy Placemaking report which highlights the outcomes from their survey of over 600 built environment practitioners across the UK including architects, town planners and urban designers. The aim of the survey was to gain insight and understanding of their experiences across multiple areas on the creation of a healthy built environment. The latest research from Design Council and Social Change UK claims that healthy placemaking can 'sit outside mainstream UK housing, public health and placemaking policy. It continues to be seen as a cost to local development rather than an investment, and when considered alongside the plethora of local planning priorities and frameworks it often gets overlooked'.
According to the study, healthy placemaking means 'tackling preventable disease by shaping the built environment so that healthy activities and experiences are integral to people's everyday lives'. Physical inactivity is responsible for one in six UK deaths (equal to smoking) and is estimated to cost the UK £7.4 billion annually. Behaviour patterns are responsible for 40 percent of the cause of premature death in the UK. The evidence substantiates the theory that improved physical and mental health can be supported by designing neighbourhoods that enable:
Physical activity: To increase walkability in buildings and neighbourhoods and encourage healthy modes of transport
Healthy food: To improve access to healthier foods
Social contact: To design well-connected housing and neighbourhoods that provide access to facilities and amenities to reduce social isolation and loneliness,
Contact with nature: To provide access to the natural environment, including parks
Pollution: Reducing exposure to air and noise pollution.
The report makes the following recommendations:
Government: the government must remain committed to developing healthy places, making sure it runs throughout the revised National Planning Policy Framework
Local Government: local authorities should embed healthy placemaking across all local and neighbourhood plans with health seen as intrinsic to economic and social development priorities
Practitioners: built environment practitioners and developers should promote and demonstrate a firm commitment to healthy placemaking. Practitioners should work with key bodies from across the sector to promote the need for healthy placemaking, presenting a stronger case which influence much larger numbers of well-designed places which support the health and wellbeing of communities being delivered.