October 4, 2022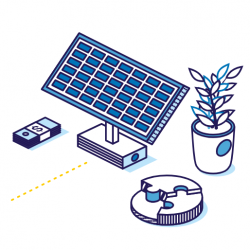 Reliance on a wise 'guru' leader or 'hero CEO' endangers progress in tackling the environmental crisis by shifting responsibility, according to a new report from CEMS. Instead, all leaders need to adopt a corporate culture of 'collective' responsibility, empowering all employees to make decisions with a generational outlook if real change is to take place.  The new report – Leading for the Future of Our Planet – builds on findings from a CEMS survey of 4,206 professionals across 75 countries revealing that the environment is the single greatest concern facing modern-day business leaders, overtaking technological advancement.
The survey claims that 43 percent of respondents believed the environment was among their greatest challenges, with technology a distant second (26 percent). Both issues were considered more urgent to global business than shifts in world economic and political power centres (14 percent), political instability (6 percent) and global pandemics (3 percent).
The report features insights and recommendations from a range of experts across the CEMS Global Alliance in Management Education (the consortium of students, business schools, alumni, companies and non-profits from across the world). Highlights include:
Averting environmental catastrophe will require a completely new set of business beliefs, behaviours, objective setting, and modelling which assigns value to sustainability and a cost to inaction.
Leaders must move from short-term, finite thinking focused solely on profit, to a balance with longer-term thinking focused on outcomes for future generations.
This will require leaders at all levels who can speak up, lean into the unknown, challenge the status quo and not be afraid.
Business leaders will need to engage their external stakeholder ecosystems to drive transformation. They need to understand their organization's place in the societies within which they operate and build alliances across government, businesses and civil societies to effect lasting change.
A deep knowledge of ESG issues must be woven into business education, throughout the entire curriculum, not just specialist modules. This must include partnerships with market practitioners to create platforms for students to practise theory.
Early career professionals must leave business school with sustainability skills and competencies in their 'toolbox' as well as a deep knowledge of the subject. They must believe that they can make a difference, challenge the status quo and see themselves as agents of change.