February 8, 2022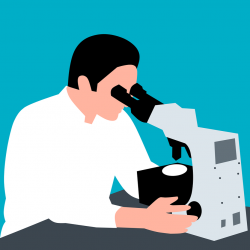 According to a new report from Instant Offices (registration), four in five employers whose staff are offered hybrid or remote work are already using employee monitoring tools to track work performance and activity. According to the study: 78 percent of companies report using employee monitoring software to track worker performance and online activity; 73 percent say stored recordings of calls, emails, and messages have affected team members' performance reviews; over 50 percent say they are implementing non-traditional monitoring techniques; and 94 percent of employers track emails. 
The report claims that demand for surveillance tools skyrocketed in 2020 as remote work was embraced at the start of the pandemic, increasing by almost 60 percent on the previous year. It also cites a Google Trends search to suggest that worldwide searches for 'employee monitoring software' increased by 35 percent in 2020 compared to the year before, coinciding with the lockdown and the surge in people working from home.
So which are the most common things that employers are tracking?
Email: 94 percent
Calls: 87 percent
Video: 87 percent
Messages: 85 percent
The business areas using surveillance tools include financial, legal, retail, technology, healthcare, manufacturing, energy and government sectors.
The study comparing the data collection features of 32 popular team member monitoring tools discovered:
94 percent track how much time employees spend on tasks
75 percent can take screengrabs of workers' desktop
59 percent collate and report on keyboard and mouse movements
Popular workplace surveillance practices include:
Keylogger software on company equipment (alerts supervisors when workers use devices for personal activities)
Webcams to track biometric data
Video surveillance in common areas
Screen monitoring and screenshots to gauge productivity and stress levels
Employer-provided smartphones equipped with geolocation software to track employees' whereabouts
More than half of workers feel anxious about their companies monitoring their communications. But, when the employer explains the reasons for the monitoring, over 50 percent of employees say they are more at ease with it. The report claims that explaining the reasoning to a team can go a long way in assuring them that their best interests are at heart and that their workplace is safer and healthier with these monitoring guardrails in place.
Mark Turner, Chief Technology Officer at the Instant Group, says, "The rise in remote working and an influx of new technology means monitoring has ramped up. When used strategically, this tracking benefits all– businesses can identify resourcing issues, streamline processes and identify gaps, while employees can use the data to prioritize, manage workloads and track productivity. The key to using monitoring tools successfully is transparency and communication. If you can show your teams that using a piece of tracking technology not only benefits the business, but them too, then you're on the right track."