October 12, 2023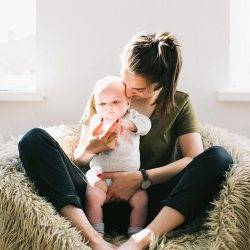 Remote and hybrid workers are being excluded in the workplace, according to a new poll from workingmums.co.uk. Figures from the organisation's annual survey suggest that 43 percent of mothers who work remotely feel they have been overlooked for promotion and work opportunities, whilst almost a third (29 percent) say they don't feel fully included at work.  The research also reveals that whilst pay is now the biggest retention driver for mums, flexible working comes in a close second, significantly more important than both benefits and rights. Almost three-quarters of respondents (73 percent) say flexible working is a deal breaker in taking a new job, and over half (52 percent) have turned down a position due to lack of flexibility.
Of those currently job seeking, flexibility is by far the biggest barrier to employment, with 84 percent struggling to find a job that provides the flex they need. But it's not the only issue: almost a third (27 percent) said childcare costs prevented them from returning to work, and 22 percent cited the lack of available childcare. Therefore, it's hardly surprising that four out of five employees would look at an employer's flexible working policy when applying for a job, and 75 percent would ask about it at the interview stage. More than a third (32 percent) have had flexible working taken away from them at some point – and 55 percent left that employer as a result.
Of those surveyed, around a third (32 percent) of working mums currently work in a hybrid or remote role full time, with a further third (31 percent) based in the office full time. 20 percent work part-time in the office, and 16 percent work hybrid or remotely on a part-time basis. Less than 1 percent do a job share.
Of those in remote or hybrid roles, 40 percent are happy with the number of days they can work from home. However, almost a fifth (18 percent) are not satisfied, and 21 percent don't feel properly supported when they work remotely. Part-timers also report feeling secondary to their full-time colleagues, with 40 percent experiencing being sidelined.
Mandy Garner, Spokesperson for workingmums.co.uk said, "Access to flexible working is a priority for mums; without it, they struggle to find childcare options and many are forced to leave the workplace and set up on their own. As a result, they will actively seek out those companies that offer the flexibility and support they need. If employers want to recruit and retain the top talent, offering flexible working should be a priority for them too."