October 14, 2021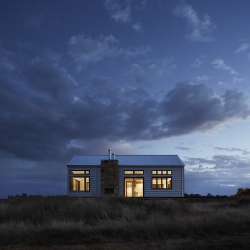 Remote workers in Ireland will now enjoy increased tax relief on the cost of heating, electricity and broadband, following the government's latest budget announcement. Those working from home will see income tax deductions of 30 percent of the cost of certain expenses, which the Minister for Finance claims will help to offset some of the expected increases in energy costs.
The rules will only apply to those not already receiving allowances from employers, which can amount to €3.20 per day, tax-free, according to existing rules. The tax relief updates will benefit taxpayers at a higher-rate by up to €100, according to the government.
In his Budget speech the Minister for Finance Paschal Donohoe said the policy aims to support remote work while addressing wider issues of living standards, climate change and energy use.
However, CIPD Ireland said the move to support remote workers was 'disappointing' because it doesn't offer a strong enough incentive for workers or businesses to work flexibly.
Director of CIPD Ireland Mary Connaughton said: "Despite most workplaces being shut last year, only 42,000 people claimed under the electricity and heating expenses scheme in 2020 and received an average payment of just €26. Even under the measures announced today, the average amount paid back will rise no higher than €50 for the year.
"Breaking down costs by the room and by the day is impractical and off-putting and it's likely the savings on commute time and expenses are of more value to employees."
Speaking in favour of the policy, Paul Clark, SVP EMEA of videoconferencing firm Poly said: "It's great to see the Irish Government introducing policies to support remote workers. This is a clear sign that businesses must do more to make hybrid working a long-term reality. With ever increasing numbers of workers splitting their time between the office and home, organisations need to ensure that experiences remain equal.
"Getting equality of experience right is complex. Organisations need to have technology and spaces front of mind. They need to understand their employees' different working styles. Only by doing this can organisations provide the right kit and technologies to create a workforce that is productive and happy, irrespective of location and without treating them differently."