May 21, 2018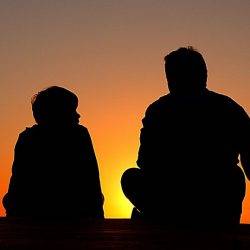 The UK's Work and Pensions Committee has published a report detailing recommendations on how working carers can be better supported by both employers and the government. This includes proposals to make the right to request flexible working available from an employee's first day. The report, Employment support for carers: thirteenth report of session 2017-19, seeks to offer advice on how working carers can be better supported to remain in or enter employment. The report covers recommendations for the existing state benefits system around the carers' allowance, potential changes to employment policies and also how the government can act as a model employer in this space.
Among its suggestions, the committee recommends that the Flexible Working Regulations 2014 are amended so that the statutory six-month tenure that takes place before an employee can request flexible working is changed to become a day one right. The committee further endorses the government's commitment to introducing a statutory carers' leave, proposing that there is a strong case for implementing a statutory, five-day paid carers' leave benefit, which could be based on the existing statutory leave system. It suggests that this measure should be introduced when resources allow, and that the government should provide a full impact assessment, analysing this type of policy.
The committee also proposes that the government should act as a model employer to help inspire cultural change and address the potential stigma of employees taking up carers' benefits in the workplace. This includes adopting a best practice approach to employing carers, having membership to employer membership forums such as Employers for Carers, and involvement in schemes like the Happy to Talk Flexible Working scheme.
The committee welcomed the government-commissioned employer benchmarking scheme also, and recommended that every government department should aim for the highest level of recognition.
In addition, the committee felt that the government should annually collect and publish information on each department's support for carers in its employment policies and practices. The committee recommended that this include details on the percentage of jobs advertised as flexible, the number of requests for flexible working that have been received, accepted and denied, the policy on carers' leave and its take-up, whether the department has a designated carers' policy and what this may include and, when applicable, the department's level of recognition under the new employer benchmarking scheme.
The committee also recommended that there should be a link between the national living wage and the carers' allowance earnings threshold, stating that for as long as the 16-hours eligibility rule exists in the UK's current benefits system, then the carers' allowance threshold should be equivalent to no less than 16 hours at the national living wage.