June 24, 2015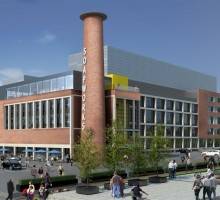 The second largest deal since the BBC announced its relocation to MediaCity in 2007 has been confirmed at Salford Quays. A total of 160,000 sq ft of space at the Soapworks scheme is being let to TalkTalk and the Home Office. TalkTalk has agreed to take 106,000 sq ft on a 15-year lease, following the decision by the broadband provider, which originally took 20,000 sq ft at the Soapworks on a ten-year lease in October 2014 for its meeting and training facility, to consolidate its entire North West presence into Salford Quays. The former Colgate factory has also been chosen by the Home Office, which is taking 54,000 sq ft on a ten-year lease. The government department will relocate its operations from premises across Greater Manchester including Manchester Airport to sit under one roof, with the move due to take place in June 2016.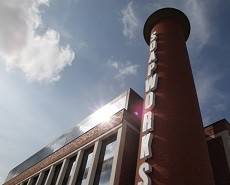 Ben Du Boulay, director of the Carlyle Group, which is developing the Soapworks in a joint venture with Nikal and Abstract Securities.said: "When we commenced the redevelopment of the former Colgate factory in Salford, we were confident that there was a strong latent demand from regional occupiers across both the public and private sectors for high-quality office space, particularly if it was located in such an iconic an historical building as Soapworks.
"Both lettings are a significant endorsement of that belief."
Nigel Sullivan, group HR director at TalkTalk, said: "The offices in Soapworks will be fantastic for TalkTalk. As a technology company, it's important that our working environment reflects our digital first culture.
"It's exciting to be moving to a building that offers best-in-class facilities and will be a great investment in Manchester."