January 29, 2018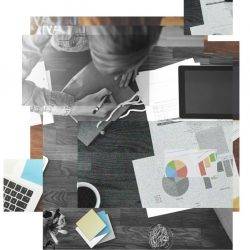 One in seven British people work an additional month every year, according to a new survey of 1,000 self-employed workers. The report claims that the self-employed work on average an additional 14 hours per week, compared to permanent roles. The survey, commissioned by online accounting firm Crunch also claims that January is the most stressful time of the year for a third (31 percent) of self-employed workers. The report claims that two thirds (66 percent) of respondents find it difficult to switch off and get to sleep because of work stress, with 72 percent saying financial concerns keep them awake at night, and over one in ten (15 percent) saying it is due to business deadlines, such as the looming self-assessment tax deadline on 31st January.
The research also claims that working 9to– 5 is a thing of the past for many of the self-employed, as over a third (39 percent) start the working day before 8am and six per cent even clock in between 4am – 5am. A further 43 percent are still working after 10pm, with women more likely to work later into the night than men.
Struggling to switch-off completely, 72 percent of respondents check work emails on a personal phone or laptop, with this rising to 80 percent for self-employed Millennials. One in six respondents even admitted to checking work emails between the hours of 3am and 7am.
More than half (56 percent) of respondents became self-employed in pursuit of a better work-life balance, and 45 percent to dictate their working hours better. The results of the survey suggest that many self-employed are finding this difficult to achieve, and also highlights that over a third (32 percent) feel there isn't enough support for the self-employed.
Working around the clock is also having an impact on crucial down-time, as independent workers are taking just 14 days holiday a year – half the national average allowance – and 13 percent take no time off at all.
But when they do manage to get away, over half (57 percent) admit to still working, with the most common reason being that they fear they'll lose out on money (20 percent). 46 percent have even found themselves taking a work call or email in an unusual location to keep up with work demands, such as a public toilet (13 percent), on a beach (11 percent) and even during a date (2 percent).