January 26, 2016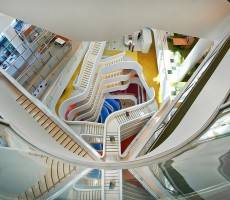 I am not suggesting that a cool or sexy office is all you need to drive business outcomes. Nor am I going to suggest that all you need to do to grow a successful business is to invest in a fully loaded, bells and whistles, technology laden, productivity enabling office environment. Not that all of those things won't help, they very well could be the things that prove to be difference makers. What I will suggest however, is that in most instances a business's success relies almost exclusively upon the satisfaction of their customer base. Any deliberations associated with office space should, therefore, in some way consider their needs and desires. No doubt these considerations will be highly dependent on the type of business you are in and whether the model it embraces is business-to-business or business-to-consumer, but when contemplating the needs of your clients, you should at least ask yourself the following 4 simple questions.
They are:
Do my clients really care where my office is?
Do they care what it looks like?
Do I want them to visit?
Do they want to visit?
Do my clients really care where my office is?
To answer this question critically, you will need to assess the relationship between client interaction and satisfaction with sales, profitability, and the delivery of your organisation's goals. Quick and easy access to your business may be very important for some or all of your customers. Alternatively, you may find it advantageous to be located nearer to where your largest and most profitable clients can be found. Either way, the location of your office could have a significant impact on your business.
Once the geographic needs of your office are known in relation to clients, you will then need to weigh these requirements against other factors associated with your business's logistical requirements including supply chains, staffing, transportation, production, marketing, access, storage and on-going operational needs.
Do they care what it looks like?
The answer to this question will have some bearing on the positioning of your business within the marketplace in which you operate. Your office needs to reflect your customers' expectations of what they might be buying. If your products or services are cheap and cheerful, then your business might be best served by an office that reflects that positioning. Likewise, should you be offering premium products or services, then your clients may be somewhat let down on seeing your business occupy an office that fails to reflect that positioning appropriately.
It is important to determine exactly how your office may be perceived by your customer base. Your business will be far better placed if your office meets the quality and value expectations placed upon it by your clients and customers.
Do I want them to visit?
The type of business you are in will determine whether there are any advantages associated with having your clients visit you. However, it would be fair to assume that most businesses benefit from having premises that elicit a favorable reaction from their customers. In particular, an office presents a unique opportunity to reinforce a brand or marketing message that your business is sending to the marketplace.
Do they want to visit?
It's worth doing anything that can bring your clients to you, rather than you having to seek them out. This came home to me at a time when my clients were attracted to my business simply through their desire to visit me and have a look at my office.
When I arrived back in my home town after years of traveling abroad, I was put in charge of a business that was not travelling particularly well and had lost any market differentiation that had existed years previously, when it was operating at the top of its game. Staff morale was average, our marketplace position was tenuous, we were not perceived as a business that offered anything different from our competitors, and we were in need of desperate revitalization. In my mind, we needed complete re-invention. The business stood strong in the belief that we were offering a unique and innovative service to the marketplace. I wasn't sure whether the market just didn't believe in our ability to deliver or whether they didn't want to buy what we were offering.
My opportunity for re-invention came about through the need to re-negotiate my office lease. Rather than sign an extension to the lease, I decided to make a statement to the market by moving office and signaling that we had changed. I then went about the process of ensuring that our office fit-out reflected as closely as possible the intent and the value of our service offering. In doing so, the business created an office environment that was unique in our city. It was an appropriate reflection of our service offering and philosophy and positioned us as innovators within our industry. Our office became an exemplar fit-out. It won state and national awards, was frequently visited by our clients, and was lauded by the government of the day.
Within six months of being located within our new office, the business was turning around. We were finally attractive to the employment market, were able to take advantage of that, and, in turn, began attracting more clients. Clients who had previously expressed interest in working with us could now see the value that we always felt we were offering. Business performance was successful in every measure and it was all enabled by that one decision – to move office.
Main image: Medibank, Melbourne    © Hassell / Peter Bennetts 
__________________________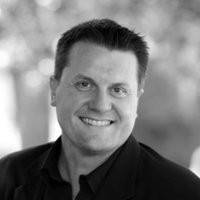 Darren Bilsborough is the CEO of Australia based consultancy Office Space Matters and author of "Don't Worry About The Rent: Choosing new office space to boost business performance".