January 27, 2016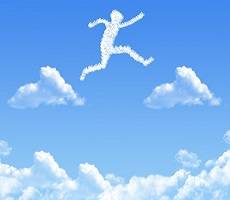 Although there is much consensus among employers of the importance of actively supporting health and wellbeing in the workplace, there remains an 'implementation gap' that is threatening individuals' health and long-term business sustainability. This is according to a new report from the CIPD, 'Growing the health and well-being agenda: From first steps to full potential', which found that fewer than one in ten (8 percent) of UK organisations currently have a standalone wellbeing strategy that supports the wider organisational strategy; that the majority of employers are more reactive than proactive in their approach to wellbeing (61 percent) and nearly two-fifths of employees [38 percent] are under excessive pressure at work at least once a week. With the average cost of absence now standing at £554 per employee per year – the CIPD is recommending employers take a more proactive approach to implementing a wellbeing programme.
Many organisations' well-being efforts have tended to consist of one-off initiatives that aren't joined up, and therefore often fail to have a long-term impact in the workplace says the report. To address this, the CIPD recommends that a proactive employee wellbeing programme – based on the foundations of good people management, leadership and culture – should be at the core of how an organisation fulfils its mission and carries out its operations.
Sir Professor Cary Cooper, CIPD President and wellbeing expert, said: "A workforce that is well works well, but we're still seeing far too many people doing more work than they can cope with, working long or unsociable hours, suffering from technology overload and unable to switch off. Organisations need to take better care of their people and recognise how the demands of work can affect their physical and mental health, as well as their ability to perform well at work.
"In the fast changing world of work, wellbeing has never been more important. With the UK at the bottom of the G7 and near the bottom of the G20 countries on productivity per capita, the way we manage people and create cultures that enhance well-being are now bottom-line issues. Prevention is better than a cure; it's high time that business leaders recognise this and create cultures in organisations in which wellbeing is centre stage and people are happy, healthy and committed to achieving organisational success."
The report also reveals that:
43 percent say that long hours working is the norm for their organisation (to a great or moderate extent).
Wellbeing is taken into account in business decisions only to a little extent, or not at all, in the majority (57 percent) of cases.
Less than two-fifths of organisations monitor the cost of employee absence.
Rachel Suff, policy adviser at the CIPD, said: "The cost of inaction is staggering, yet the gains that can be made from a proactive and holistic approach to wellbeing are equally impressive. To put wellbeing firmly on the business agenda, we need to change conversations around the business case for wellbeing programmes from 'cost avoidance' to 'shared value creation', and highlight what organisations stand to gain, rather than lose.By taking a proactive and holistic approach to wellbeing, organisations can help both their people and the business to reach their full potential."
To progress the health and wellbeing agenda, the CIPD has made a number of recommendations for HR professionals, employers and government- the details of which can be accessed here.