May 12, 2022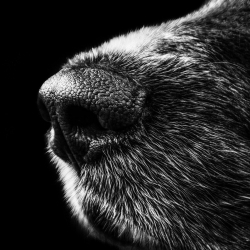 Two out of five (40 percent) small business owners believe that their emotional recovery from the pandemic will take much longer than that of the financial disruption. And, according to a new study by Xero those investing in wellbeing initiatives were more likely to hold on to staff and grow revenues. Nine out of 10 (92 percent) small business owners experienced symptoms of poor mental health over the last two years, according to the study with the Centre for Economics and Business Research (Cebr) and Opinium. Professional responsibilities played a significant part, with more than half (52 percent) said that running their business has contributed to those symptoms.
The pandemic was the greatest cause of poor mental health, for over a third (37 percent) of respondents, but issues such as cash flow (24 percent) and the cost of living (24 percent) also had an emotional impact.
The increasing pressure of the pandemic made it difficult for small business owners to prioritise their own wellbeing. Three out of four (75 percent) didn't take a single sick day or didn't feel they had the option to, with those that did taking an average of just one day each. Of those who suffered poor mental health, only one in five (21 percent) took any leave.
Despite limited time for wellbeing, only half of business owners (55 percent) know where to turn for mental health support. And while the government provided financial assistance, only 15 percent believe they were doing enough to help them with their mental health and wellbeing.
Jessica Rose, Founder of Jewellers Academy, said: "The last two years have been incredibly difficult, both commercially and emotionally. The pandemic forced me to shift my business fully online and as someone who has experienced work-related burnout in the past, I was very conscious of the stress associated with such a challenging transition. Whether personally or for my employees, putting the right habits in place and establishing a wellbeing-led culture has definitely protected my mental health and helped my business thrive in challenging circumstances."
The stressful trading environment facing small business owners has also made it difficult for them to prioritise the mental health of their employees.  The study found that just half (53 percent) of respondents implemented mental health initiatives for their staff during the pandemic. The average total investment in mental health initiatives by small firms during the last two years was just £939, with one in five (21 percent) spending less than £100.
However, those investing more in wellbeing initiatives enjoyed better economic outcomes. More than half (53 percent) saw increased productivity following the introduction of mental health support. On average, investment in employee wellbeing exceeding £1,000 was linked with revenue growth of 50.3 percent over the last two years, as well as a 47.3 percent growth in employee numbers.