May 12, 2022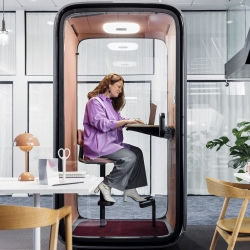 A recent survey from AT&T and Dubber found that 81 percent of respondents believe hybrid work will be the foremost working model by 2024, with 56 percent of work done off site. A striking 100 percent of respondents believe a hybrid work model will help attract young talent. While there are numerous benefits to being able to work from home, as the pandemic continues on, time has brought some of the challenges of remote work to light, serving as a reminder that balance is key to a hybrid work environment. Pre-pandemic, it seemed rare for companies to implement proactive solutions for workplace burnout. Businesses are now presented with the unique opportunity to find balance between in-person and remote work, and create workplaces that thrive within the hybrid workplace model.
Working from the office was the norm for many employees pre-pandemic. Waking up at the crack of dawn to get ready for work and make the commute to the office was expected, and not many employers thought twice about the negative effects of working from the office five days a week – it was simply expected. While work-life balance was discussed, it rarely felt like it was being actively addressed. In fact, for many industries it could be considered nearly non-existent. Consequently, many employees would have to make personal sacrifices to accommodate for the hours they spent in the office.
The pandemic showed employers and employees alike that the workforce is far more capable of working from home than we once thought, and our resilience during these times highlighted that this new change could be something that continues post-pandemic. Working from home looked different for everyone during the pandemic: some worked from the kitchen table with messy toddlers throwing food across, others turned their couches into top-of-the-line work stations, people even made DIY standing desks using their high top bar counters.
We got inventive, to say the least. This new way of working also brought to light our ability to work from spaces other than a traditional desk. Surprisingly, many people actually found these unique workspaces more comfortable to work at than the square desks they left behind. Today, office layouts are beginning to provide options that they didn't necessarily have before, whether that be a few couches for people to work from, bar-seating with outlets to plug a laptop into, or acoustic pods to give employees a quiet space.
Working from home
 The idea of rolling out of bed and making the 30-second commute to your desk is appealing to many employees. Working from home has undeniable benefits, but after 2+ years of this routine, many are experiencing burnout and noticing the negative effects of this work-from-home routine.
Lots of employees are beginning to recognize "The Mirror Effect" when they sign on to their video call meetings. There is a huge difference between how often we see ourselves in the workplace versus when we're dialing in remotely. When in the office, we don't see ourselves speaking during our conversations, presentations, or meetings. On Zoom, it is easy for us to get distracted by the way we look: Do I look engaged? Do I look tired? Is my hair messed up? Seemingly trivial questions then consume our minds, tiring us out, before we're even able to dive into the matter at hand on the call. The small square "mirror" image of ourselves during our virtual meetings is distracting (and draining) to say the least.
On top of that, while working from home we live in our 'virtual office'. Going from one meeting to the next? Forget switching conference rooms, just click into the new link. Need lunch? Take ten steps to your kitchen. Want to chat with a coworker? Pick up your phone and call them. Working from home reduces your mobility by a landslide. Being in the office gives employees the opportunity to move, decompress, and explore different scenery. When we're in the office, we might hop into an acoustic pod to take a one-on-one conference call or go over to a breakout space to have a team meeting or brainstorm. While we work from home, we have to intentionally create mobility on our own to help us both physically and mentally.
At home, our personal connections with fellow employees are likely to fall short. In the office, we experience chance encounters and informal discussions between colleagues. While chats about last night's sports game, the latest happenings with our kids or pets, or recommendations for local lunch spots might seem insignificant, these conversations amount to numerous wellness benefits. These personal touch points that naturally occur in the office make for stronger teams and provide opportunities for a mental break.
Balancing the hybrid workplace
 For many people, working from home isn't ending any time soon. In fact, many companies are implementing long-term hybrid working strategies that will be in place far beyond the COVID-19 pandemic. It all goes back to balance.
While working from home presents a lot of benefits for a company from a productivity perspective, coming into the physical office can be a nice way of taking a step away from our home offices and giving us a break from the mirror effect. It is important to look for natural transitions both at home and at work and step away from the virtual work environment to soak up the physical one.
To have a successful hybrid workplace, employees and employers must keep the dialogue going––if you can find a way to replicate in-office conversations in this hybrid world, employees will feel connected no matter where they are working. That may mean having a slack channel, group chat, or weekly email where employees can discuss the successes of their team and encourage one another.
It is important to be mindful of how you best operate in a hybrid workplace environment, as well as how those around you are feeling. There's no one-size-fits-all solution when it comes to managing employees and their day-to-day tasks. It's crucial to communicate with fellow employees, understanding that everyone's work-from-home situation is different. This world of hybrid working is a new challenge that many are going through, and balance and mindfulness will make the transition easier for everyone.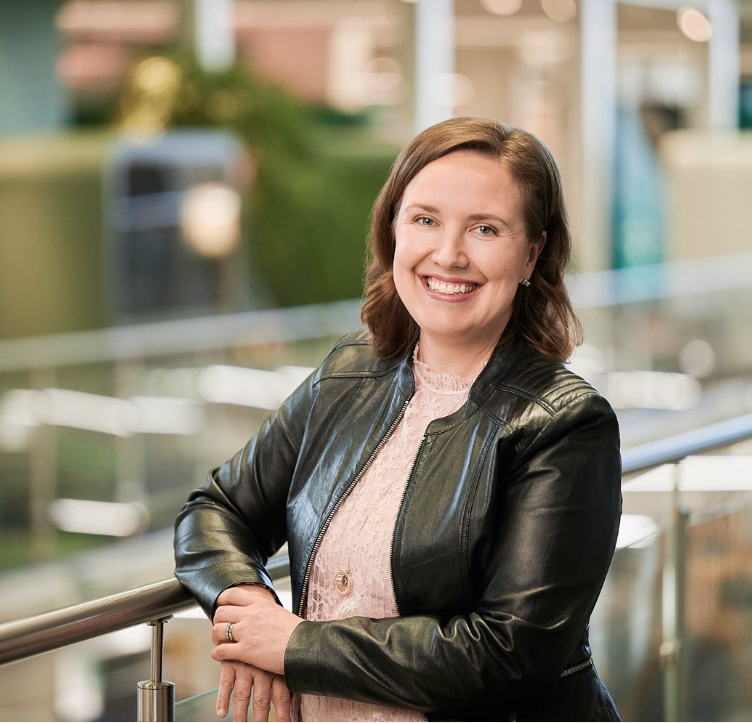 Anni Hallila is the Head of People and Culture at Framery. She was previously HR Director at Accenture. In her role at Framery, Anni strives to create a career experience that allows each individual to work at the intersection of passion, purpose and profit––at a global scale. With over 15 years of experience in human resources, Anni understands the importance of company culture and encourages a compassionate environment of trust, positivity, and flexibility.