May 11, 2022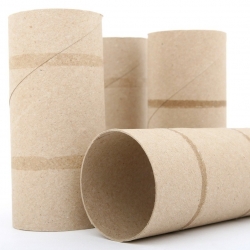 Getting all hot under the collar about brushed chrome door furniture is an understandable but classic displacement activity when much of your work is messy, unglamorous and even occasionally dangerous. You work alongside designers and architects and look longingly at their apparent casual trendiness and clean lines, marvelling at the quality of the beech from sustainably managed European forestries (kiln dried to 10-12 per cent moisture content) with which they have specified the side tables in reception. Achingly cool and effortless in a way you feel you'll never be.
But what's this? Sven from star designers Hartlepool, Bootle & Swanage needs to pop to the bathroom before that important presentation on feature walls? This is your moment to shine. Without you, Sven will be wiping his backside with his hand and his day will be taking an undoubted turn for the worse.
You see, much of what FM does is unglamorous and unnoticed. But that's exactly why you add value and why FM teams so often win awards for excellence in service categories and can look like really great firms to work for.
In a digital age, social media is making it easier and quicker than ever before to share experiences. Customers are using Twitter, Facebook and myriad other channels to tell their friends, families and professional networks about the service they receive. Feedback that goes viral is so often of the negative variety but it is thrown into stark relief when somebody shares a tale of extraordinarily great service. However, the service they describe receiving is rarely quite as extraordinary as it first appears.
It is a reality of life that perfectly good service goes unremarked
It often seems that way because it occurs in industries where shoddy service has become a byword and customers have become inured to it. It is a reality of life that perfectly good service goes unremarked. After all, you only really notice something like a washing machine when it malfunctions and shreds your lucky underpants.
Some years ago, I was a finalist in a customer excellence awards programme sponsored by Henley Management School, eventually runner-up to a heart surgeon. I remarked at the time that I was up against someone in an entirely different class. If I didn't do my job someone didn't get their telephone call answered but if the surgeon didn't do his, somebody would die. A chap from the surgeon's team pointed out that if his patient's worried spouse called their insurance company and was needlessly kept on hold or passed from pillar to post with their enquiries unresolved, their stress levels would be considerably higher.
A sense of perspective and proportion are vital in making sense of our place in the great scheme of things. Aspiring to, and providing, great service is not necessarily going to win you any awards or make you a strategic partner to your clients but you are facilitating the smooth running of the organisation and ensuring that customer interactions happen in an efficient and unremarkable manner.
This goes to the heart of the current soul-searching in some parts of the industry about "relevancy" and "adding value". If you look at the big real estate businesses that have moved into FM from a high margin brokerage tradition, there is a rather sniffy attitude to the low margin service side. The service is usually sold with opaque references to value-add and continuous improvement, in the hope of being able to cross sell additional services at a later date.
Indeed, employees may even be incentivised to maximise cross-selling opportunities. The client might still simply want you to do things they can't or don't want to do themselves but there's now a tangible impatience from the service provider that more must be done. In fact, what might be necessary is merely the gentle nudge of reminders of a job invisibly well done.
After all, if every sheet of toilet paper carried a printed note pointing out that in its absence you'd be wiping your backside with your hand, you'd be constantly thankful for its unremarkable existence.

Simon is a freelance consultant, illustrator and commentator on workplace and facilities management issues and was formerly Head of Operations, Global Workplace Strategies at CBRE.
[nbz-inline-newsletter]
Image by Shutterbug75