November 13, 2014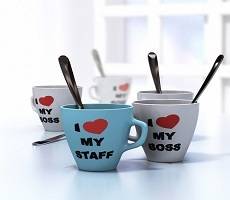 Employees would give up a higher salary if it meant they could work for an employer that regularly thanks its employees for their efforts. Nearly three quarters workers stated that employee benefits were more attractive than a pay rise, with 71 per cent preferring to work for an employer that offered an effective benefits and rewards package, than take a job with a higher salary. The research conducted by One4all rewards, found that improved benefits can increase an employee's loyalty to the company, with 68 per cent of those surveyed stating that being regularly thanked for their efforts would be rewarded with loyalty to their employer, and 34 per cent claiming they would be very unlikely to leave a position if they were shown regular appreciation and praise. In addition, a work place that failed to offer or show appreciation for staff members would fail to attract new employees – as 17 per cent stated they would turn down a job offer if no employee benefits were in place.
Commenting on the research, UK managing director, Declan Byrne, commented, "It's a surprise that so many people would forgo a higher salary for a secure benefits package in place. This shows the great investment that employee benefits, rewards and incentives can be for companies.
"The research highlighted that 20 per cent of those surveyed do not get any form of employee benefits. It is important that all employees are rewarded in some shape or form – as it is an informal way of boosting morale and increasing a company's employer brand.
"It is clear from the research that employers should be aware that employees place benefits and rewards as high up on their list of wants from an employer."