April 6, 2022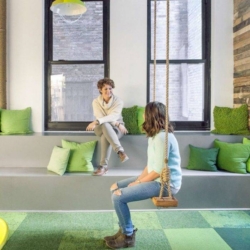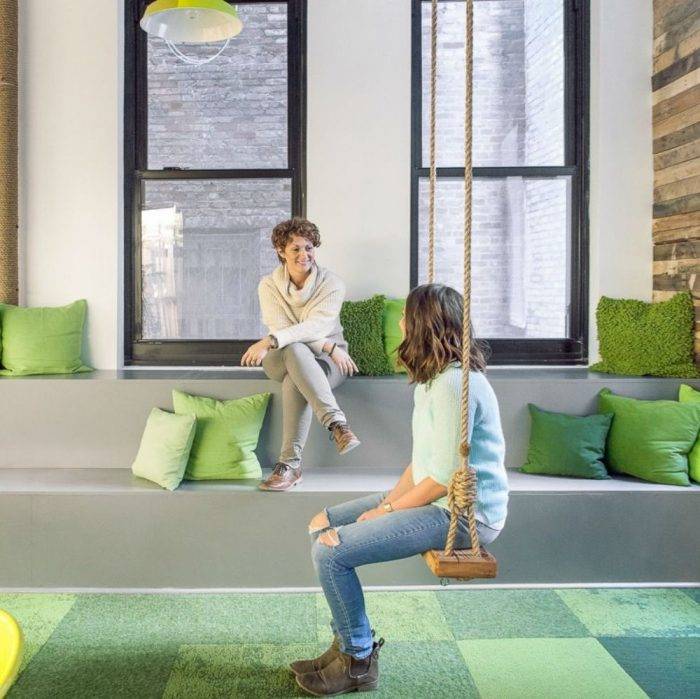 Wellbeing has been one of the largest challenges to the UK workforce over the last several years. A recent study by the Mental Health Foundation and the London School of Economics and Political Science (LSE), states that mental health problems cost the UK economy at least £117.9 billion every year – around 5 percent of the UK's GDP. Companies recognise the urgency to help: British employers planned to increase spending on employee mental health and wellbeing by 18 percent from 2021 to 2022. But the long and short of the issue is that this progress is being outpaced by accelerating burnout rates among workers.
The cracks in our always-on workplace culture were laid bare by a pandemic that took an unprecedented toll on our collective mental health far beyond work – the legacy of which is still hanging over us. Add to that the UK's snowballing cost of living crisis, and it's clear why wellbeing is coming to the fore right now.
UK businesses can affect real change. But to do so they need to create cultures that prioritise transparency, honesty, empathy and trust, and encourage and protect regular rest as a foundation of everyday wellbeing.
The essentials of transparency and authenticity 
Burnout and imposter syndrome represent the most widely experienced and also most crippling sub-trends of the mental health at work crisis. Together they're driving a cycle of exhaustion, poor performance and low morale, which is why they are a particular focus of Asana's annual Anatomy of Work Index.
The global survey's latest edition found that 74 percent of UK workers have suffered from either burnout or imposter syndrome in the past 12 months, and 45 percent have experienced both – higher than the global average.
There isn't a silver bullet to solve this problem
There isn't a silver bullet to solve this problem, but starting to encourage a change in attitudes toward work within the workforce is an important first step.
First, leaders must optimise for transparency. Leadership tactics are stuck in the past and do not go far enough to strengthen the connection between employees' work and its purpose. Tenured employees find little inspiration in their work and new employees struggle to connect with their teammates and the organisation's mission.
People thrive if you empower them with clarity. It can enable your teams to work together more effectively by bringing improved visibility to workflows, and can keep staff motivated by sharing organisational missions and goals. Clarity in the modern workforce is rooted in technology, and businesses should be turning to tools that provide a single source of truth for real-time work updates and goal tracking.
Your culture is empowered with clarity, and it can be supercharged with authenticity. You need your people to be real with you if you're going to continually evolve your culture for the better, and honest conversations are the number one way to receive the invaluable employee feedback you'll need. Doing so requires 1) giving your people different options to express their views, and 2) leading by example.
In return for their honesty, it's vital that you guarantee your colleagues the unwavering empathy and trust of senior staff. Doing so will see them get it back in spades.
Transparency, honesty, empathy and trust are all fundamentally human; your efforts in each of them will fail if your senior leadership doesn't embody them. Which is why setting and maintaining the right example from the top is vital.
Prioritising and protecting everyday wellbeing
Over four in every 10 managers (41 percent) in the UK believe burnout to be an inevitable part of success. Large-scale cultural changes are needed to overcome this. In the meantime, we need structures that prioritise and protect everyday wellbeing. And what is the backbone of our wellbeing? Proper breaks.
Subject matter expert Dr. Sahar Yousef, a Cognitive Neuroscientist and lecturer at Haas School of Business at the University of California, Berkeley, talks about the 3M Framework for break taking. She talks about how three types of breaks – macro (days off), meso (hours off), and micro (minutes off) – are needed to help workers fully disengage from work stress, restore their energy and prevent burnout.
Staff should be encouraged to not only take regular breaks but also book them into their calendars – no matter how short. Doing so promotes both accountability and tells everyone else that this is their time to rest and recover. Leaders should once again be setting an example here.
Imposter syndrome, on the other hand, requires a different tack. The Anatomy of Work Index 2022 found that 24 percent of UK workers who have suffered imposter syndrome believe that training and mentoring would help alleviate its effects. 22 percent believe clearer processes will help, and 22 percent say improved access to mental health resources.
The cost of inaction could be your business's future
In the Great Reshuffle, the time is very much now for any and every business to be developing a solid plan to improve the wellbeing of its workers. Millennials, Gen Z and younger are the future of the workforce; in a few short years they'll certainly be the present. Yet they are the generations most commonly experiencing burnout (72 percent in the 12 months prior to the Anatomy of Work Index 2022) and imposter syndrome (65 percent). The businesses that don't act now to prioritise wellbeing will struggle to attract and retain the best talent in the years to come.
Leaders must adjust to evolved employee expectations as organisations emerge to an uncertain world after over two years of unprecedented disruption. Authentic conversations, and tackling wellbeing on a daily basis, will be key to readjusting how employees and their work intersect, and truly improve wellbeing in the new world of work.