January 27, 2021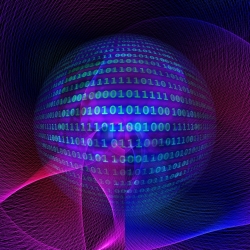 With data science lauded as the answer to COVID-19 recovery, organisations are planning to significantly increase their data science headcount this year. This is according to the latest research from Le Wagon, an educational provider in data science bootcamps.
Some of the key drivers for this increase in demand from organisations include the fact that businesses are looking to increase operational efficiency, develop potential new revenue streams and to grow existing capabilities.
The research — which surveyed Le Wagon alumni in addition to UK employer partners — highlights the importance of being equipped with the right skills required for the future, with over a half (64 percent) of data science course alumni stating that they chose to complete the course for this reason. It also highlights the opportunities that data science skills can bring, with just under a half (43 percent) saying they have benefitted from more career opportunities since completing a data science course.
But despite an increase in demand from organisations for data science talent in 2021, and more people looking to further their careers by learning new skills, the research suggests that there's still an existing skills gap — with employer partners stating that it's very difficult to recruit the right talent they need.
With data science tools becoming more common across many sectors as a way of generating business insights, being able to use these tools and having an understanding of statistics and data analysis will become essential — highlighting the vital need to close this current skills gap.
"The demand is only getting higher"
Boris Paillard, CEO, Le Wagon, comments: "While data science skills have been sought by organisations for several years, the demand is only getting higher — especially now that many companies have had to accelerate their digital transformation projects in light of COVID-19. But becoming a data scientist requires a wide range of both technical and soft skills."
Image by Gerd Altmann