April 27, 2020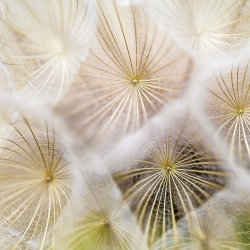 According to a recent report from NordVPN, people working from home are likely to spend more time in front of a computer screen than they did in the office. But this may be counter-productive according to RADA Business in a new report which claims that those who are able to take micro-breaks and relax are actually better prepared and more effective workers. regardless of where they are working from.
The study of 1,000 workplaces published in Thinking On Your Feet, a report by the commercial arm of the Royal Academy of Dramatic Art claims that 42 percent of workers are able to think more quickly when they feel relaxed. Nearly the same number (41 percent) say that they feel more confident following relaxation time, while 34 percent say they feel better understood by others.
One in three admit that when they are relaxed, they can listen to what other people are saying with greater skill, whilst 31 percent say they can adapt better to people and situations.
The research suggests that taking time to centre or move can help workers to refocus and make better decisions. Some techniques, which respondents say help them to be better equipped for thinking on the spot include getting some fresh air (31 percent) or taking a walk (22 percent).
The study also found that one in five workers manage feelings of tension in work situations by having a hot drink.
Kate Walker Miles, tutor and Client Manager at RADA Business, comments on the findings: " Many people at this time are having their first introduction to working from home, day-in, day-out. Some are finding it hard to feel and be effective. It's important take breaks to relax, to give yourself some time and space to think about how you might respond to a challenging situation, or new requests from colleagues or superiors, as they arise."
"Relaxation time can help workers to be more relaxed and adaptable when under pressure. This is a simple yet effective technique to help workers through what is a difficult time, allowing businesses to succeed and overcome the challenges of working remotely. Flexibility is key."
Image by Free-Photos