January 26, 2021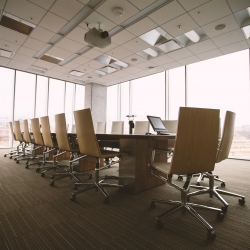 Expenses app, ExpenseOnDemand, has published new data which claims to highlight how businesses in different sectors are planning office returns in 2021. The majority of businesses across many sectors have stated offices will reopen this year at some point.
This is made up of Media (70 percent), Charities (89 percent), Housing Associations (78 percent) and Manufacturing (89 percent) leading the sectors mostly likely to return to 'normal' working life. Whereas the majority of Tech (82 percent) and Finance (85 percent) firms are aiming to keeping their offices closed at least until late 2021, leaving many properties empty.
The data also illustrated how companies are planning to accommodate new working habits, as many are expecting staff to work at least part time from home, with nearly half (47 percent) aiming to reduce their head office size and 22 percent opting to move to multiple regional offices rather than a main head office. These figures show the extent the pandemic has had on the future of the workplace as businesses are having to adapt to how their staff now want to work.
"Our working environments are set to change forever" 
Sunil Nigam, Founder at ExpenseOnDemand, commented, "This data really highlights that our working environments are set to change forever as many businesses who plan to reopen offices will allow staff to work from home for part of the week and many are looking to change their office locations and sizes.
For many large tech and finance firms' decisions have already been made to allow staff to carry on working from home for the foreseeable future, meaning many cities are going to remain quieter even when the world is vaccinated. These trends are being mirrored by our users across the globe, as the international markets adapt in the same way as UK businesses."
Image by Free-Photos