June 15, 2022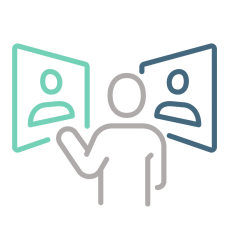 Fully remote working is no longer viewed as the 'holy grail' by tech employers, with hybrid working now viewed as the perfect model for aiding retention and recruitment of talent. That is the main conclusion of Robert Half's Demand for Tech Talent report, which surveyed 750 tech hiring managers across the UK. The results of the survey suggest that remote working – which the report claims was widely touted as the 'future of work' both before and during the pandemic – is now being shunned by companies in favour of a flexible approach.
During the pandemic, more than half (52 percent) of employers moved to a policy of fully remote working. Perhaps inevitably, this has now dropped back to a third (34 percent). However, of those that had a fully remote workforce prior to the pandemic, 28 per cent have now abandoned that policy in favour of a hybrid model, suggesting a decline that goes beyond a return to normal.
Previously, there was a gap between born-tech companies (those built around technology) and tech-adapted companies (that introduced technology into an existing model). Born-tech companies were more likely to operate a remote working model (46 percent v 25 percent), while tech-adapted companies were more likely to require employees in the office full-time (26 percent v 11 percent).
Both options have now taken a back seat to hybrid working, with three in five (60 percent) businesses now operating this model as standard, as they attempt to combat retention issues. Seven in 10 (69 percent) tech hiring managers agree that retaining valued employees has become harder over the past 12 months, as concerns with employee progression, corporate culture and identifying issues take hold.
According to nearly three-quarters (73 percent) of tech leaders, remote working impacts opportunities for more junior team members to develop new skills, as they are less able to learn from or check work with more experienced staff. 65 per cent of employers agree that the progression of junior talent is being held back as a result, impacting loyalty and retention.