February 23, 2016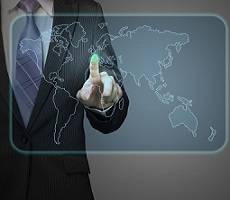 There are global patterns to health and wealth risks; but while technological developments are enabling employers to connect to employees on a global basis, too many are still confining their benefits strategy by region. This is according to research by Aon Employee Benefits which shows that three quarters (75 percent) of employers believe they are responsible for improving the health and wellbeing of their workforce – yet one third do not fully utilise data analytics to drive their corporate wellbeing strategies. The report argues that technology should be better utilised to manage employees' health and wealth on a global scale. Says head of broking, health and risk proposition, Matthew Lawrence: "Employers want to take responsibility for health and wellness. They are recognising that the multi-generational workforce presents challenges as well as opportunities. But the health needs of different ages and demographics mean employers and businesses really need to get to grips on effective strategy implementation, especially on an international – rather than national – scale".
Aon's 2015 Benefit and Trends survey provided key insights into the attitudes and behaviours of employers when implementing their benefits strategies and commercial director and head of software innovation Tobin Murphy-Coles and Matthew Lawrence will be talking at the upcoming Employee Benefits Connect 2016 conference on the topic – Using technology to manage employees' health and wealth in the global eco system.
This will cover:
Global patterns of health and wealth risks
Why benefit strategies shouldn't be confined by region
The importance of using technology to tackle health and wealth risks on a global scale
How statistical data and analytics are used to tackle this issue in a cost effective and innovative way
Tobin Murphy-Coles said: "Population health issues aren't unique to each employer – research shows that health and wealth issues are actually showing global patterns rather than regional ones. Technology and data analytics therefore plays a key part in driving an effective global benefits strategy".
The conference is Employee Benefits Connect 2016 and is taking place on 9 March at the Lancaster, London. For more information, or to register to attend, click here.