July 30, 2021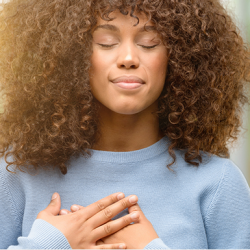 Technology is now integral for short and long-term employee wellbeing following the dramatic changes to working life caused by the COVID-19 pandemic, according to Thomas Woods, Vice-President of Enterprise for Virtuagym, the global fitness technology provider.  The argument was made during a keynote presentation at the Virtual Engage Employee Wellbeing Conference, a case study led solutions event addressing the important challenges and opportunities relating to the mental, financial and physical health of people in the workplace.
According to Woods, a previously fragmented approach to employee health can be altered through the digital tools now at the fingertips of organisations, with simple employee mobile applications allowing companies to deliver effective digital wellbeing programmes that: 
·  Offer richer, varied and more personalised workout and wellness content
·  Facilitate better engagement with employee wellness at all business levels and enhanced peer-to-peer community interaction
·  Support the communication of a wider corporate wellness philosophy that is tied to, not separate from, an organisation's corporate culture 
"With the widespread increase in remote working, it has become easier for us to feel less connected with colleagues and engaged with an organisation's culture. Technology in itself isn't the solution, but the tool to facilitate employee wellbeing programmes better suited to our changing needs", said Woods.
With the likelihood of more flexible working in the future, the value of having a central digital employee hub with a multitude of resources catered to an organisation's goals has increased, ranging from home workouts to meditations and food tracking. Indeed, Woods further claimed that diverse wellness programmes should no longer be seen as soft initiatives for companies but core features of their business models. 
He added, "Via technology a business can offer more choice. This means more support, more motivation to create better habits and ultimately healthier and happier employees. If your workplace is diverse, why aren't your wellness programmes?" 
Corporate health is a key offering of Virtuagym, with 24/7 corporate health software helping employers to boost productivity, decrease stress and reduce absenteeism. Click here for more information.