February 21, 2020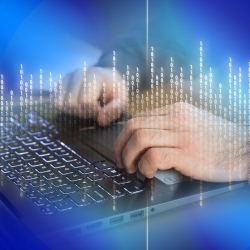 A new analysis of the UK's job market claims there were 52 percent fewer available jobs listed for professionals with technology skills at the end of 2019, compared to six months earlier. Accenture's UK Tech Talent Tracker analysed data from LinkedIn's Professional Network. This shows 78,000 job vacancies advertised that require skills in emerging technologies, down from 162,000 last June. This decrease was driven by a 64 percent reduction in the number of advertised jobs for data analysts.
However, the analysis identifies several bright spots around the country where demand for people with skills in several emerging technologies has continued to grow. For example, Cambridge maintains its position as the second largest AI hub in the UK, where advertisements for professionals with AI skills rose by 35 percent (13 percent higher than the national average).
Zahra Bahrololoumi, head of Accenture Technology in the UK and Ireland, urged caution to businesses that have already put, or are considering putting, a complete freeze on hiring: "The drop in available roles listed could mean that businesses are dialling back on large-scale innovation projects. The second half of 2019 was one of uncertainty for the UK and businesses practices seem to have reflected that. However, we would expect that number to bounce back throughout this year as companies look to innovate and grow through new technology initiatives."
"There is a tremendous opportunity right now for businesses that have been proactive against the backdrop of uncertainty. Those that have sought new opportunities and embraced innovation are set to benefit in the long term," he added. "It's encouraging to see that specific new capabilities continue to be sought after. The key thing for organisations to do is keep faith in those projects and investments, so that they can achieve scale and integrate them throughout their business. That's how they will see real value being created."
Increasing range of skills
Despite an overall drop in available roles, UK professionals are continuing to arm themselves with tech skills, the analysis suggests. The second half of 2019 saw an 11 percent increase in the number of people with capabilities in data analytics, AI, blockchain, extended reality and quantum computing. As a result, the UK now has more than 470,000 professionals with emerging tech skills.
North-South talent gap is closing
London's share of tech talent in the UK decreased from 37 percent to 29 percent.
There is also evidence to suggest that the 'North-South' talent gap is showing signs of closing. Birmingham has overtaken Cambridge as the UK's fastest growing digital hub and is now home to the second largest number of accelerator programmes for the technology industry.
Both Liverpool and Glasgow also saw a significant rise in the number of tech professionals. Glasgow is living up to its position as one of the government's quantum computing hotspots, with the fourth largest pool of professionals in the field. By contrast, London's share of tech talent in the UK decreased from 37 percent to 29 percent.
Chris Gray, managing director and Manchester lead at Accenture said: "The growing number of people equipping themselves with skills for the future proves that the UK has maintained its credentials as a top destination for businesses looking to innovate. But even more importantly, we're starting to see our top tech talent spreading more evenly across the country. Whether you're a start-up looking for a home to set up shop or an enterprise looking for digital talent, you now have more options than ever. These new opportunities will inspire the next generation of tech talent and get us closer to a more diversified economy."
Image by Gerd Altmann