May 11, 2017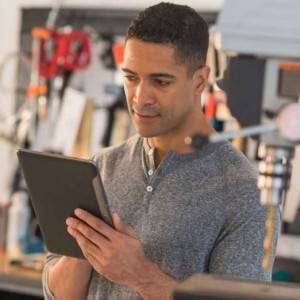 Although we now struggle to imagine living in a world without smartphones and the Internet, organisations appear to be slightly out of step with the digital era, according to a new study of their behaviour by Oxford Economics and Citrix. The research, published in a report called Building the Digital Workplace, measured progress toward digital work at organisations around the world. It found that there is a pressing need for organisations to develop a coherent digital strategy especially with regard to work. Although all the common concerns remain about security, costs and skills remain, the report suggests that firms need to do more to reap the benefits of a digital workplace. It cites the example of firms who have done most to develop a digital workplace strategy and the positive outcomes they have enjoyed.
The research includes a survey of more than 600 senior business and IT executives across industries and functional areas, along with interviews with executives who are taking steps to deal with these challenges.
Key findings of the study include:
Mobile strategy is at an inflection point. Many companies have yet to meaningfully change strategies around mobile, but the number with mature mobile strategies is expected to rise sharply by 2020. Just 23 percent have a cohesive, integrated strategy today, a number that jumps to 44 percent in three years.
Digital work starts with mobility, but doesn't end there. The explosion in mobile maturity will drive the development of digital work. Organisations are increasing their focus on specific strategies to support digital work, including building support for off-site environments (61 percent do this today) and making data securely available to all relevant users (59 percent do this today).
Digital work takes work. Concerns about security (49 percent), the cost of technology (45 percent), and a lack of IT skills and training (34 percent) are most often cited by executives as top barriers to virtual work. Organisations also must develop ways of measuring this value and deal with cultural issues, including worker burnout.
Digital work pays off. An isolated a set of respondents (roughly 12 percent of the sample) from organisations that demonstrate the strongest capabilities for mobility and digital work – Digital Workspace Leaders – are performing at a higher level than other organisations in a broad range of areas and report stronger revenue growth and profitability than other respondents.
"Getting digital work right can have a positive impact on everything from an organisation's productivity and performance to its employee stress levels," said Adrianna Gregory, Assistant Managing Editor of Thought Leadership at Oxford Economics. "But to maximise the benefits of mobile technology, leadership must develop and implement policies that address specific IT and security issues as well as broader challenges around cultural change and constant connectivity."