July 15, 2019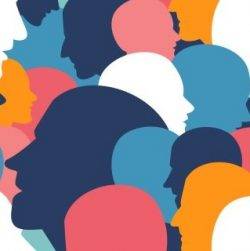 Nobody can fail to notice that mental health is high on the agenda for companies, employers have increasing expectations of their employers as well as increasing momentum from organisations such as the Health & Safety Executive to treat mental health risks in the same way as physical health risks. There are many excellent solutions available for employers such as mental health first aid training, employee assistance programs (EAPs), mental health nurses and increasing range of mobile technology tools. However rather than 'locking the stable door after the horse has bolted', it makes sense to look at how employers can support their employees to stay mentally well in the first place.
If employers switch the focus from promoting prevention and good mental wellbeing, employees are likely to be more able to cope on their own. A simple, yet effective approach is to promote 'self-care' through the opportunity to get involved in activities and habits that deliberately maintain or enhance good mental health. This can build self-confidence, resilience, and enable individuals to manage future issues themselves.
Such activities might include:
• Ecotherapies or green therapies are promoted by the mental health charity Mind – a wide range of treatment programmes to enhance mental wellbeing through a connection with nature. Suggestions range from working with animals, growing food, to arts and crafts in nature settings. In a corporate environment such activities can be combined with a corporate social responsibility agenda to benefit local communities, which can add to the satisfaction and wellbeing levels of the employees involved.
• Higher impact exercise stimulates mood-enhancing endorphins and combats stress (high intensity interval training (HIIT), running, team sports). This is reinforced by the Mental Health Foundation who states that participation in regular physical exercise can increase self-esteem, reduce stress and anxiety, and play a role in preventing mental health problems.
• Other activities that are associated with slowing down the world (mindfulness, meditation yoga, reading, turning off tech) can be very beneficial for positive mental wellbeing. Such activities can allow us to stand back and notice thoughts & feelings. The National Institute for Health and Care Excellence (NICE) recommends mindfulness as a way to prevent depression.
Supporting self-care activities
It's important that employers also consider whether the physical layout of their premises and the culture of the organisation are conducive to positive wellbeing
A varied selection of opportunities suitable for a broad range of age and fitness levels will be valued by employees, and improve the prospects for their mental wellbeing, benefiting the business as well as individuals personally.
In addition to implementing initiatives, it's important that employers also consider whether the physical layout of their premises and the culture of the organisation are conducive to positive wellbeing. When possible, it's a good idea to create areas such as reading rooms, work gardens and chill-out zones in an open environment where employees feel that they can participate without guilt.
Clearly, there is still a place for some of the traditional offerings such as gym memberships, mental health apps and employee assistance programmes (many of which may be available as added-value tools via insurances), but employers who are willing to think outside the box a little can reap the benefits.
Despite preventative measures, inevitably some employees will suffer from mental ill health. Employers need to be able to spot the signs quickly, perhaps through mental health first-aiders, and act promptly. Being able to offer tailored expert support quickly, such as counselling, cognitive behavioural therapy and other mental health therapies ensures that employees get back to good health as soon as possible.
Post-recovery, these employees are likely to be keen to maintain their mental wellbeing, participate in self-care activities, recognise their triggers and know how to access help when they need it.
Maintaining good long-term mental health
People all react differently, and what challenges one person's mental health will be water off a duck's back for another. What's important is that employers have self-care support in place so that employees can understand which activities and tools help them both recover from illness and maintain good long-term mental health. When professional support is provided, it's important that self-care is seen as the end-goal, and the way forward in maintaining positive mental wellbeing
Employers may be surprised at the benefit that relatively simple opportunities can bring both in improving employee wellbeing as well as overall engagement.