July 16, 2019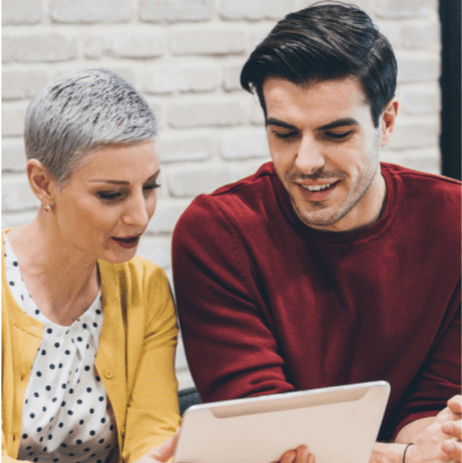 Unily has released a report analysing the trends and issues shaping the workplace of tomorrow. The report, 'Future of the Workplace 2030+', has been co-created with the futurist Anne Lise Kjaer, a regular on the TED Talks circuit best known for the book The Trend Management Toolkit. Looking at the transformation of our working lives over the next 10 years and beyond, the report explores both the challenges and the opportunities as companies prepare for a new wave of technological advances and a new generation of workers. It sets out specific challenges including how to incorporate Generation Z in the workplace, integrate new technology and face greater scrutiny of organisational values. It also suggests that new jobs will emerge such as 'Vice President of No', 'Professional Rebel' and 'Ideas Broker'.
Experts from the worlds of technology, business and retail give their insight into how their sectors will adapt to the wave of change taking place in the working environment. Contributors include Stephane Charbonnier, Chief Human Resources Officer, L'Oréal; Tony Sanchez, Corporate Systems Business Partnership Manager, Mars and Tushar Mhaske, Digital Employee Experience IT Manager, Shell.
Key findings
• Lifelong learning: Tomorrow's organisations need to be dedicated to mentoring and lifelong learning. Personal digital assistants powered by AI will monitor workers' productivity and anticipate the areas where workers need help or training. They will then be able to contribute to job references with data-driven insights into the working style and behaviour of the employee.
• Business as the new politics: As people become more disillusioned with politics, they will look to their jobs to reflect their ideologies instead. Candidates looking for their perfect job will delve into the morals and ethics of their company before they decide to join. How a company demonstrates their stance on key issues such as the environment, gender pay disparity and flexible managerial structure will define how they attract and retain top talent.
• The remuneration of ideas: Employees will be assessed on their ability to generate new ideas, with companies paying people for their idea and not the time spend at their desk. A brilliant idea could therefore mean only working two days per year in some instances, providing a better work life balance. As a result, traditional hierarchies will change and the role of the manager will disappear as workers compete on how well they adapt, learn and collaborate.
• Job titles of the future: 'Vice President of No', 'Intelligent Reduction Specialist', 'Professional Rebel', 'Ideas Broker' and 'Creativity Coach' are just some of the job titles that could become more common in the workplace of tomorrow.
Predictions
• The emotional workplace: Organisations will play a greater role in the physical and mental wellbeing of their staff. Monitoring the health and happiness of staff will be a crucial part of the way leaders create successful teams with long serving and productive employees.
• The physical workplace: As more tasks are delivered online, and more people work remotely, office spaces will adapt to reflect this. Employees can work from anywhere, so the office HQ will be a space dedicated to engaging workers with company values. The rise of the 'liquid office' will see workers collaborating via technology such as VR.
• The technological workplace: The future organisation will operate like a business school. With technology cutting down the amount of time 'wasted' on emails and admin, employees will be freed to pursue entrepreneurial endeavours which will increase productivity and boost business revenues.
• The purposeful workplace: By 2030, Generation Z will be a key part of the workforce who will want to see that leaders are invested in the causes that matter to them and, as a result, be inclined to work harder for a company that shares their values.
Leaders need to be at the forefront of this transformation, to be ready to lead their teams successfully into the future
Will Saville, co-founder of Unily, said: "Where advancements in technology will increasingly start to take over the managing of daily admin tasks, workers' time will be freed to focus on new ideas and innovation. The rise of the 'ideas economy' means employees with the biggest, brightest ideas will be most valued by companies, especially those who have the infrastructure and technology to support the building of ideas into actions. As we move closer to these changes, leaders need to be at the forefront of this transformation to be ready to lead their teams successfully into the future."