February 25, 2015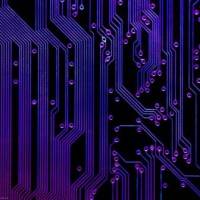 One of the most pressing economic challenges facing the UK is producing enough qualified professionals in the key science, technology, engineering and maths (STEM) disciplines. And, as a number of new reports make clear, the problem is compounded by the failure of enough women to develop careers in those areas that will define the country's economic future. It was a point raised in a recent Government report into the UK's digital future. Writing for the BBC earlier this month Dame Prof Ann Dowling the President of the Royal Academy of Engineering laid out the scale of the problem; by 2022 the UK will need at least 1.82 million new engineering, science and technology professionals. What is also becoming clear is that, while many women are keen to develop STEM careers, they face a series of obstacles at every step.
The problems begin at school. "We need to inspire many more young people to take up careers in these crucial areas, which will pave the way for our future economic development," writes Professor Dowling, right. "Engineering and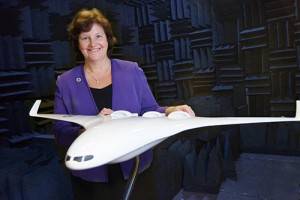 science are evolving all the time. Many of the jobs we will need in 20 years' time have not been invented yet, just as many of the jobs advertised today did not exist 20 years ago. The spread of mobile technology, the development of composite materials, the sequencing of the genome, the increasing demand for energy, and many other advances have created a huge variety of fascinating new jobs. However, there are too many people who think a career in these areas, particularly in engineering, is not for them."
She cites her organisation's research finding that half of state schools fail to produce any girls with physics A-levels and only 7 percent of engineering professionals in the UK are female. The proportion of female engineering graduates has barely increased in a decade, from  13.7 percent in 2004 to 14.2 percent in 2013.
The barriers to more female candidates developing careers in STEM disciplines appear to start at a very young age. According to The Gender Agenda, a new report from Adecco, many young girls are interested in science or maths-based careers but are unaware of how to get into these industries. The study questioned 1,001 14-16-year-olds, 1,003 female undergraduates and graduates and 1,003 female employees and found that girls are less likely to be inspired to study STEM subjects than their male classmates. It also claims that teachers may be more likely to encourage male students to take these subjects than young women despite the fact that 70 percent of the teenage girls questioned said that they would be interested in working in a science or maths-based industry.
However, there were differences in interest – while nearly two thirds (62 percent) would consider studying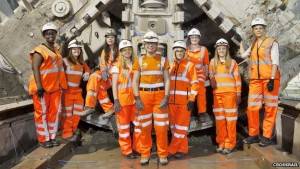 information and communications technology (ICT), just 37 percent showed an inclination towards taking physics. By comparison, 55 percent of boys wanted to pursue physics. Girls were also more likely to recognise the benefits of a STEM career (48 percent compared with 34 percent of boys).
Around 60 percent of boys surveyed said they felt encouraged to take physics, compared with half of girls, while 70 percent of male pupils felt encouraged to take ICT, compared with 60 percent of their female classmates. The report says that encouraging young women to take science is not just down to teachers, with the poll finding that 33 percent of children are most likely to turn to their parents for careers advice.
The research also found that female university students and graduates think that there is a lack of meaningful careers advice available to young women, while 43 percent of those already working in STEM industries believe that men have more opportunities than women.
The research comes amid a continuing drive to make these subjects more attractive to young women. For example, Professor Liz Bacon, the President of BCS, the British Chartered Institute for IT, has established a network of senior women involved STEM  subjects. Those involved aim to encourage more women to consider careers in science, engineering, maths and IT.
"We need to continue to encourage more girls and women into careers that involve science, engineering, maths and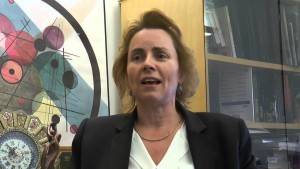 IT", says Liz Bacon, right. "In IT women account for just 16 percent of the UK IT workforce; this is a serious issue for both the UK and the IT profession. As part of my presidential year, I've invited senior women to join a network to support work already being done through collaboration with other groups, to address the lack of diversity in the professions, particularly women, at all levels. Our aim is to look for new ways to inspire the next generation of women. We will also be supporting existing approaches such as offering mentoring and work shadowing schemes, acting as role models, publicising success, as well as encouraging good practice such as supporting women returners to work with training and flexible working patterns."
One of the main challenges remains at undergraduate level. The Digital Skills Committee report, Make or Break: The UK's Digital Future, suggests that the UK's higher education sector has not responded well enough to the urgent need for the wider development of core STEM qualifications. While pushing for greater focus and investment across the board, the report also calls specifically for "a commitment to increase significantly the number of girls studying STEM subjects at further and higher education".
Unfortunately gaining qualifications is not the final hurdle for the women in STEM roles. The Adecco study also claims that around a third (35 percent) women working in STEM jobs have said they have considered leaving the sector, with 51 percent blaming barriers to career progression.
Adecco group sales director Greet Brosens said the gender divide in STEM remains a major problem. "As it stands, we are failing girls and women in these fields," she says. "The persistent level of inequality in the STEM workplace is also a cause for concern. Parents, educators and employers have to talk more openly about the range of careers out there and the different routes into them, and make sure that girls and women feel supported to stay on this track."
Today, Wednesday 25 February, Adecco is hosting a panel debate about the issue at the IoD in London. The debate can be followed on Twitter using the #WomenInSTEM hashtag.