October 25, 2019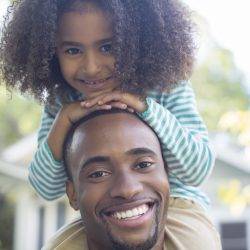 The experiences and attitudes of working parents are explored in two new reports which offer contrasting views on what happens to the careers and skills of mothers and fathers. The first from CWJobs uncovers the fears parents have of being left behind by technology while they take time away from their careers to care for children, while the second looks at the ways in which parenthood might improve people's skills and ability to deal with complex roles.
According to The returnship Report from CWJobs, over a quarter (28 percent) of UK workers have said that fears of being left behind by workplace technology are so severe, they have been put off having children, according to a new report from leading tech job board CWJobs. This rises to over a half (51 percent) of workers in the IT and tech industry.
The findings indicate that while technology is undeniably helpful in our work lives, it also contributed to stress, anxiety and even family planning rethinks, as workers worried about "Tech-Lag Trauma" – being 'left behind' while tech continually evolved in their absence.
The report looked at 2,000 workers who took a leave from work lasting over three months within the last 10 years. Of those who returned to work, nearly half (45 percent) reported that their workplace technology had either changed or was totally overhauled – creating a plethora of emotionally charged issues for UK workers.
The report claims 40 percent of all workers confessed to feeling 'left behind' when they returned to work, over half (57 percent) said that returning from leave felt like it was their first day again and over a third (36 percent) struggled to operate the new technology that had arrived in their absence.
The impact of tech-lag trauma is so severe that it is taking a serious toll on the UK workforce's mental health
The impact of tech-lag trauma is so severe that it is taking a serious toll on the UK workforce's mental health, productivity and even on our desire to have children. Over a third (38 percent), stated that their return to work was so stressful they felt nervous or anxious when contemplating taking another break, while for some (28 percent) – the returning experience was so negative it put them off parenthood.
The report suggests that on average, it took UK workers the best part of a month (4.4 weeks) to feel like they had recaptured their pre-absence productivity, with technological advances one of the most prominent obstacles to overcome.
A third (33 percent) said it took between one and six months to become fully accustomed to new technology that had been introduced while they were away and a further 38 percent admitted to struggling with everyday processes and other day-to-day jobs that had been altered by the introduction of new technology.
Parenthood can enhance skills
The second report challenges the common perception that having children has a negative effect on parents' careers.  The survey carried out by Censuswide and Talking Talent claims  that parenthood actually improves employee performance in multiple key aspects of working life, including organisational skills, leadership, managing personal wellbeing and 'bounce-back-ability'.
After having a child, two in five working parents reported being better equipped to handle a busy workload, with an increase in time management and personal organisation skills (44 percent), resilience (41 percent), at the ability to manage change (40 percent) and personal wellbeing (40 percent) all seeing an uptick.
Parenthood also increased working parents' people management skills, with more than a third reporting increased gravitas (35 percent), alongside their confidence in having difficult conversations (37 percent) and managing people (39 percent). They also felt they had more influence (39 percent) and increased leadership skills (38 percent).
There are some gender differences, however. Only one in three new mothers (32 percent) reported an increase in confidence on their return to work after parental leave – compared to nearly half (46 percent) of new fathers. Almost half of working fathers (48 percent) also said that their networking skills had improved, though less than a quarter of working mothers (24 percent) said the same.