July 30, 2018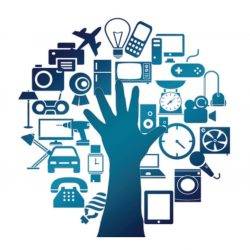 Developing skills and knowledge is more important for self-employed people's sense of career progression than increasing their rate of pay, a new report by IPSE (the Association of Independent Professionals and the Self-Employed) and the IPA (the Involvement and Participation Association) claims. The report, Working well for yourself: What makes for good self-employment?, surveyed 800 people across the country about what constituted 'good work' for them. First of all, it found that work satisfaction levels are remarkably high among the self-employed. This reinforces the findings of a 2015 CIPD Employee Outlook survey, which showed that general work satisfaction is higher among the self-employed (81 percent) than employees (61 percent).
Looking to the future, the report also asked respondents how they measured career progression. 64 per cent said increasing skills and knowledge – significantly more than the 50 per cent who said increasing annual turnover. Few respondents – just 16 per cent – said being able to hire other people. Together, these findings suggest that rather than striving to be empire-building entrepreneurs, most self-employed people simply want to continue working for themselves and become experts in their field.
The report also identified three other key areas affecting the work satisfaction of the self-employed: work-life balance, client relationships and – for certain groups – payment culture.
Based on these findings, the report produced a number of recommendations to promote 'good self-employment':
• Encourage the self-employed to upskill – through adult education vouchers and ensuring people benefit from the Apprenticeship Levy and the Flexible Learning Fund.
• Clarify client obligations and promote good practice – to ensure clients are able to work even more productively with the self-employed, while respecting their autonomy.
• Promote co-working and co-operatives – to help people support each other.
• Tackle late- and non-payment of invoices – by enshrining the Prompt Payment Code in law and giving the Small Business Commissioner tougher powers to act.
Simon McVicker, IPSE's Director of Policy, commented: "A timely and incisive report, this confirms what anecdotal evidence has been telling us for a long time: work satisfaction is generally very high among the self-employed. After all, why else would so many more people be choosing to work for themselves? Determining how the self-employed measure career progression is also hugely important. From this report, it's clear that rather than seeing themselves as the next Richard Branson and wanting to build up a business empire – as policymakers are prone to think – most freelancers actually just want to hone their skills and become experts at what they do.
"At IPSE, we have been saying for some time that more needs to be done to open up access to training for the self-employed. These findings confirm our calls, and should act as a wake-up call to policymakers. If the Government truly wants to promote 'good work' among the self-employed and ensure this way of working remains positive, the way is clear: it must do all it can to open up training and skills development opportunities for them."