August 10, 2016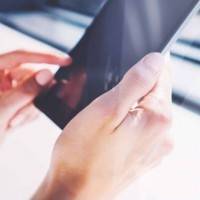 Much has already been written about the UK's digital skills gap, and undoubtedly as the Government continues to develop and roll out its Digital Strategy for the nation, many more headlines will be devoted to it. For a country so focused on technological development it's a problem which is both acute and imperative. Recent Government figures put 12.6 million Britons at risk of being left behind in terms of the skills needed for a modern economy. Parliamentary plans to address this issue focus firmly on education: including digital development as a key part of apprenticeships, encouraging vocational digital skills courses at universities, and broadening access to other educational courses to help people to learn to code. However, responsibility to upskill the nation's workforce also resides with employers. Whether the current role demands IT skills or not, technology increasingly impacts and transforms every element of our lives.
Improving computer literacy and confidence in the use of rapidly evolving technology will be a crucial part of the evolution of every business. Employees must be empowered with these skills in order to create the foundations for a digitally skilled workforce equipped to embrace evolving technologies.
Access to technology and preference for technology type differ across the UK. According to the Ofcom 2015 report, smartphone take-up varies from 67 percent in England to 63 percent in Wales, Scotland and Northern Ireland. Household ownership of tablets was highest in Wales, with 60 percent of households using a tablet device, falling to 54 percent in England and Northern Ireland, and 52 percent in Scotland. Access to reliable fast broadband, age, and socioeconomic groups are other factors which impact development of technological skills – it's a multilayered problem and companies could be forgiven for not knowing where to start.
Recent research from Barclays has found that only 38 percent of UK employers offer digital skills training, even though 31 percent of people lack even basic digital problem solving skills. In the workplace there is considerable pressure on employees to appear competent and skilled, meaning many may be reluctant to acknowledge to colleagues that their digital skills or knowledge may be lacking. Whilst some employees may be able to develop these skills at home some may lack access to the technology to do so. Having regular access to the technology in question enables skills to be developed and honed. Therefore, improving access to technology at work and at home, creates an opportunity for employees to develop digital skills, both inside and outside the workplace.
This may seem like a daunting task; a technological mountain to climb. However there are simple steps conscientious employers can deploy to increase access to technology and improve digital skills across their workforce.
A simple place to start is by offering salary sacrifice schemes which facilitate and lower cost barriers to entry for new technology. Technology salary sacrifice schemes make buying brand new technology – whether the latest handset, tablet or laptop – easier for employees to absorb the prices of the latest tech and spread the cost across a number of months. A higher price tag won't then seem as daunting, which can often come with the latest, most desirable (and therefore enjoyable to use) kit – and salary sacrifice doesn't carry the associated credit checks and interest rates of hire purchase schemes. For the employer, salary sacrifice home technology schemes generate significant savings through reduced employers NI and require no capital outlay.
The schemes also encourage greater employee loyalty through higher participation in benefits programmes. As an example, Merseyrail decided to enhance its current benefit offerings by introducing a Home Computing Scheme to all its employees. In line with both the business and HR strategies, the business offered the home computing scheme to enhance its total reward offering, and to increase the IT literacy capabilities of the workforce in readiness for the digital evolution that the company was undergoing.
For a challenge as complicated as digital development, it is crucial that businesses embrace what they can do in the short term which can pay dividends in the long run. It may seem like a small step on a long journey, but in conjunction with offering relevant training courses for a role, salary sacrifice schemes can open the digital door to more skilled employees. It's going to take small steps to climb the mountain of digital inclusivity and progression – but the view from the top is going to be a bright one for the nation.
______________________________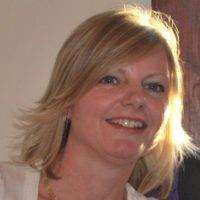 Dr Andrea Chadwick is a Consultant with Let's Connect